In October 2017, The New York Times announced they were hiring a "writer at large" for an ambitious stint: to visit every single destination on their list of 52 places to travel in 2018, producing stories about each location and life on the road.
"The ideal candidate is a permanent student of life and astute documentarian of the world. This person should have a well-worn passport, the ability to parachute into a place and distill its essence and to render a compelling tale with words and images."
I learned of the gig because I woke up to an inbox inundated with message from friends, readers and social media followers. They all sent me the link saying they immediately thought of me. It was humbling to say the least, and exciting. It sank in that there were people out there that would be interested to read what I wrote and as I read the job description, I actually felt more than qualified to apply. Not only could I do the job, I felt I would kick-ass at it.
If this sounds egotistical and like a bad "humblebrag", let me tell you, I'm the first person to doubt myself. When I first started out as a freelance travel journalist, I thought I could last a year, tops. In applying for the position, I realised that I've been doing it for almost eight years, full time for six. How did I get here?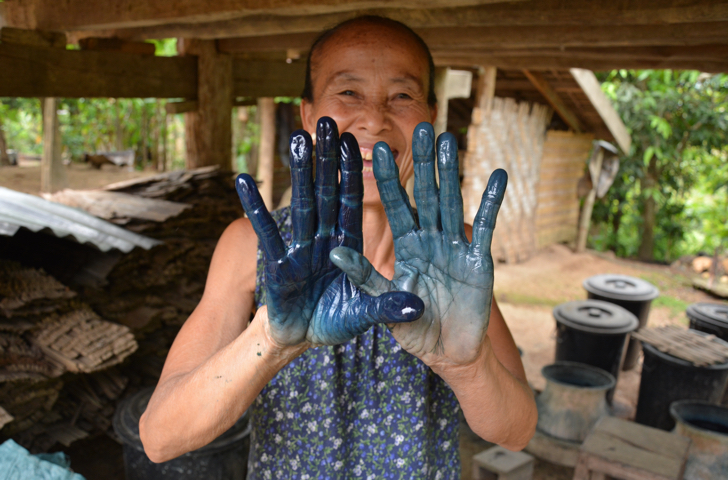 When I started out, the path to becoming a travel writer felt like unchartered territory. If someone wants to become a doctor, the way is clear: do studies, do your time, earn a stable position. A travel writer? There's no degree, no internship or residency. You throw yourself into becoming a student of life and constantly work at the craft.
Being a woman and a "visible minority" is also a challenge. The excellent travel writers I read, admired and learned from simply do not reflect my position, perspective and challenges. Perhaps that is why I'm drawn to the remote, little known, underrepresented destinations; I find my interest and my voice there. Even now, working as a freelancer in travel journalism is like bushwhacking through the jungle armed with passion while praying for luck. The publishing landscape is changing constantly and the ice seems to be shrinking beneath us writers.
However, like a doctor or profession, with experience I've developed specialised skills. These are not glamourous skills. I'm not saving lives with a scalpel or fighting global terrorism syndicates like a double-oh, I'm a dog sniffing in the dirt for a truffle — that precious story or great guesthouse or secret waterfall, driven to find it even if I've had the research day from hell where everything goes wrong.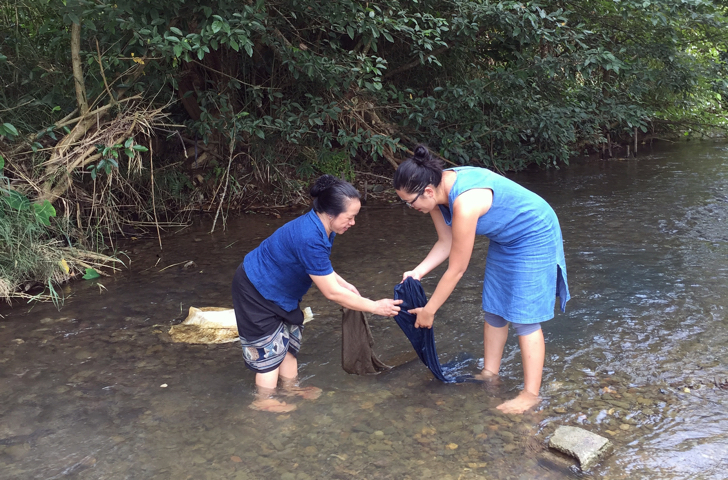 I applied for the New York Times writer at large and did not hear from them. They received over 13,000 applicants. In earnest, I'm thrilled for the selected travel journalist and wish them the best of luck. It's a dream gig but I know the amount of work, the pressure and what a challenge it will be.
The New York Times' 52 places to go in 2018 are diverse destinations. Some whet my wanderlust while others bring a knowing smile to my face. On the list: #18 Canada (my home country), #4 the Caribbean (home – where I currently live), #5 Switzerland (my partner's home country and what I feel is my adopted home) and #52, the final one on the list, Luang Prabang, Laos.
On the job application, one of the questions was, "What is the most interesting place?" (max. 500 words).
It's a question I get often. Sometimes I'm inclined to talk of my love of Africa, or the hospitality I encountered throughout Iran, or the homesick feeling I have for the wilderness of Canada. As a nomad, the idea of "home" is frequently, personally examined.
The openness of the question and word count required careful writing. "Interest" isn't a two-week holiday. To me it's a passionate, long-term affair. It's a place I keep returning to again and again and I continually try to understand. Tomorrow I commence the long journey to get there — four flights and a couple of layovers — to the remote mountains of northern Laos.
This is what I wrote in the application.
* * * * *
The most interesting place is the sidewalk table at Le Banneton Cafe in Luang Prabang, at 6:35 in the morning. It's the precise moment that a coffee and buttery croissant is delivered to me while across the street, the last few novices straggle into Wat Sop temple after making the rounds collecting morning alms. They are boys no more than 11, small for their age, dwarfed by the metal bowl of sticky rice slung over their shoulders. There's class to attend, chores to do, scripture to recite, the same as it has always been. Over the centuries Laos has survived Siamese invasions, French colonialists, civil war and American bombs. In the face of devastation, the country's traditions remain resolute.
The most interesting place shifts to wherever I am in the town. Now it is around the corner, down a laneway where I find a drying rack of fatty, garlicky pork sausages — a Luang Prabang specialty — and kids knocking tamarind fruit out of the tree with a bamboo pole. A grandmother is hanging out the washing. The sinh, the traditional tube skirt that all women in the country wear, is placed at the bottom. It would be impolite, not to mention bad luck for it to be higher than the men's clothes or a passing monk's head. And with over a thousand monks and novices across 34 temples, the probability of a monk walking past is high in Luang Prabang.
Religion, politeness and superstition guide the Lao way of life, many delicate details I had to learn while living here. It's taboo to yell, lose your temper or show anger. It's not taboo to sing (or yell) at the top of your lungs during al fresco karaoke. It's polite to take turns pouring beer for everyone, toasting and collectively chugging. It's not impolite to be doing this in front of your house on a Monday at 9 am. The nuances are fascinating, amusing. It's the intimate scenes and interactions that keep me hooked.
I first became hooked on Laos during a year-long round the world trip in 2009. It was one of 15 countries but it was the one that didn't leave me, even after I returned home to Canada, resigned to settling back into real life. I couldn't shake the feeling. At the end of 2011, I had a one-way ticket and a goal to try travel writing full time for a year. A year in Laos turned into four.
Other places are vaster, wilder, richer, busier than Laos and writing work elsewhere in Southeast Asia and the globe has taken me away, but I continue to return and write stories about it. For me, the most interesting place is in bed in Luang Prabang, waking to the familiar sound of the neighbour's mortar and pestle — clop, clop, clop — pulverizing chilis. It's beside the Mekong at the end of a long, hot day of writing. The most interesting place happens to feel like home.