In 2014, one of the oldest villages in Tunisia became a canvas for 150 artists from 30 countries. A look in pictures at how the murals of the Djerbahood street art project have evolved, 3 years on.
DJERBA, Tunisia — The island of Djerba is known as the "island of dreams", and in July and August 2014, it was a dream come true for 150 street artists from 30 countries. The authentic traditional village of Erriadh — one of the oldest villages in Tunisia — became an "open-sky museum", transformed by a hundred diverse artistic expressions through the street art project known as "Djerbahood".
"Street art is the biggest and most unique art movement in history because of its global impact and its lack of dependence on conventional institutions," said curator French-Tunisian Mehdi Ben Cheikh in a 2014 New York Times interview. "My role is to help it develop and reach across borders."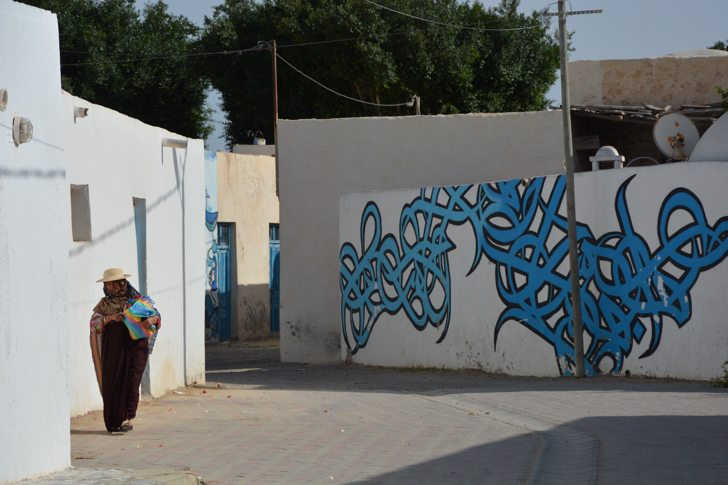 Djerba is well known for its religious harmony, as much as its seaside resorts and souks. It is home to one of the largest Jewish populations in the Arab world, as well as El Ghriba, Africa's oldest synagogue. The fact that the island's Jewish enclave was chosen for a global project turning it into a major cultural attraction is affirming, since coexistence hasn't been trouble-free. In 2002, an al-Qaeda affiliated truck bomb exploded near the synagogue, killing 19 people, mostly German tourists.
A few months after Djerbahood's launch, tourism in Tunisia would be all but wiped out with tourist-targeted attacks, first at the Bardo Museum in Tunis, then at the popular seaside holiday town of Sousse.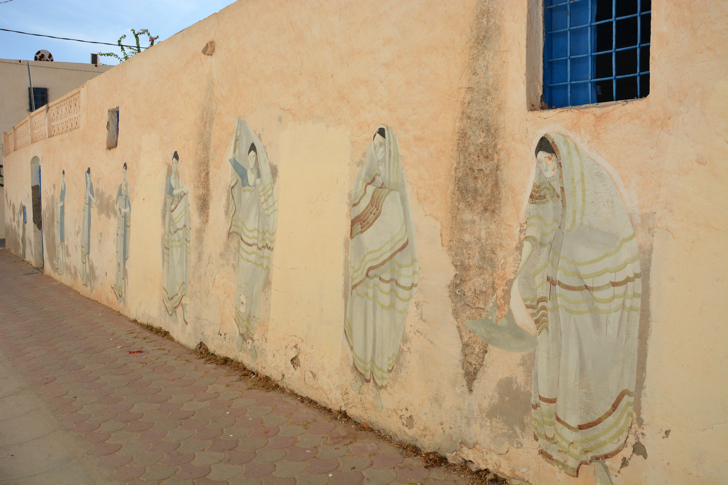 Now in 2017, there are slow signs of recovery and tourists have started to return, Djerbahood once again becoming a draw. Erriadh's traditional walls and labyrinthian alleys are still splashed with the murals that explore cultural identity, ranging from whimsical and playful to somber and thought-provoking. But the Louvre this not. Transformation is inevitable in an open-air museum. Some pieces have disappeared, some have naturally weathered — the patina from age enhancing the striking images — while others have been deliberately vandalised, raising interesting semiotic questions on art, context and iconoclasm.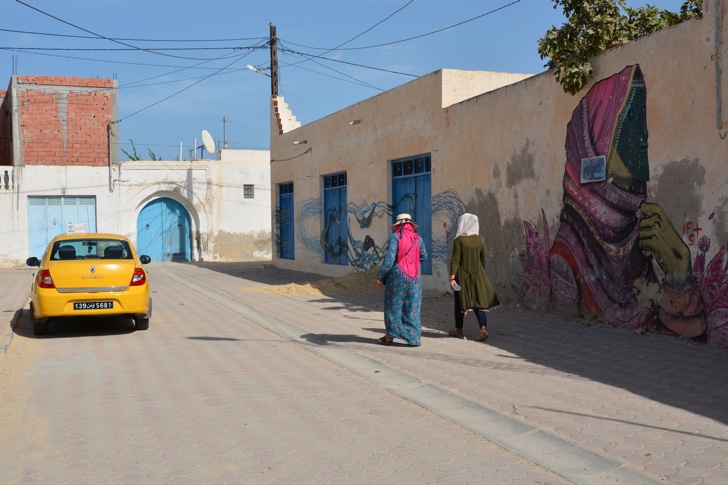 However light or serious a visitor's approach, meandering the hood remains fun and intriguing. Here's a tour in pictures of Erriadh and Djerbahood three years on.
Tunisian street art project: Djerbahood
Click the artist's name to see the original 2014 work. All photos by Cindy Fan.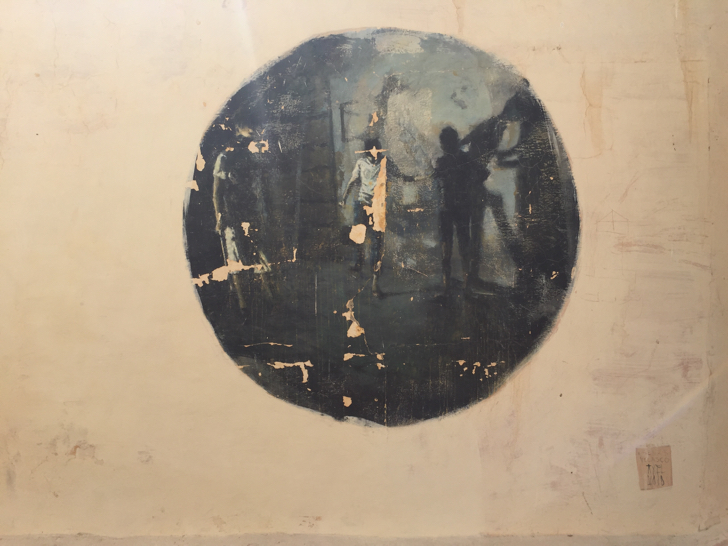 Axel Void (Spain/USA)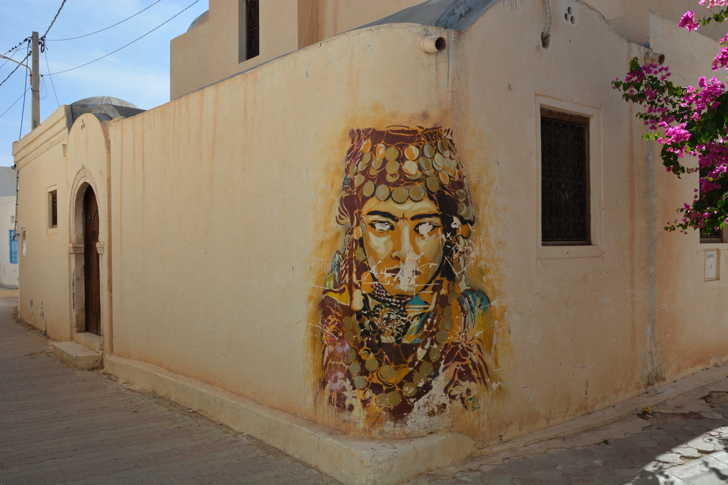 B-Toy (Spain)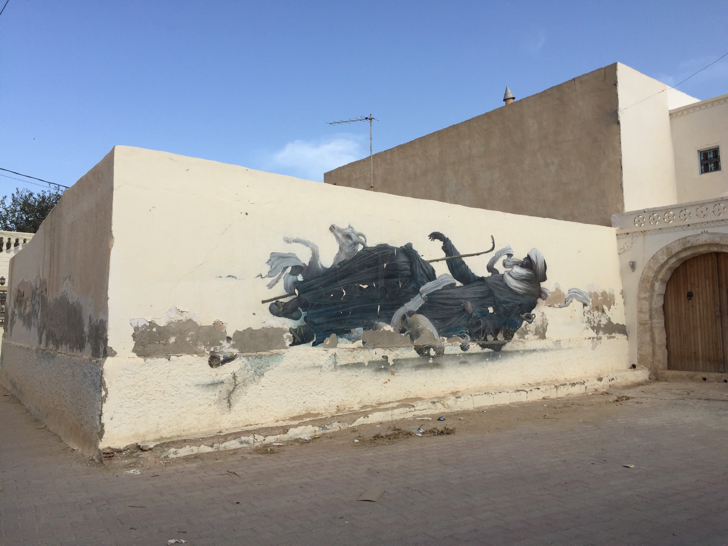 BomK (France)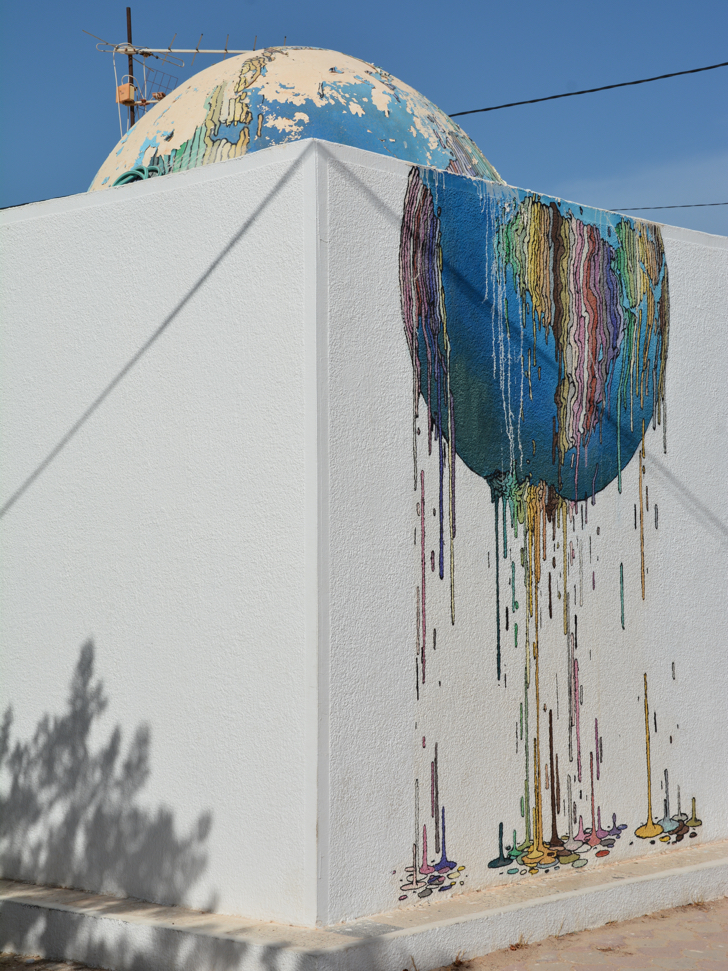 Brusk (France)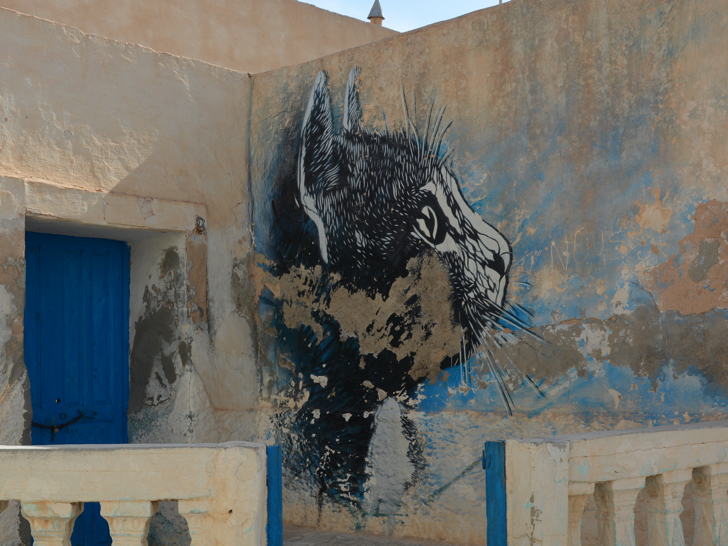 C215 (France)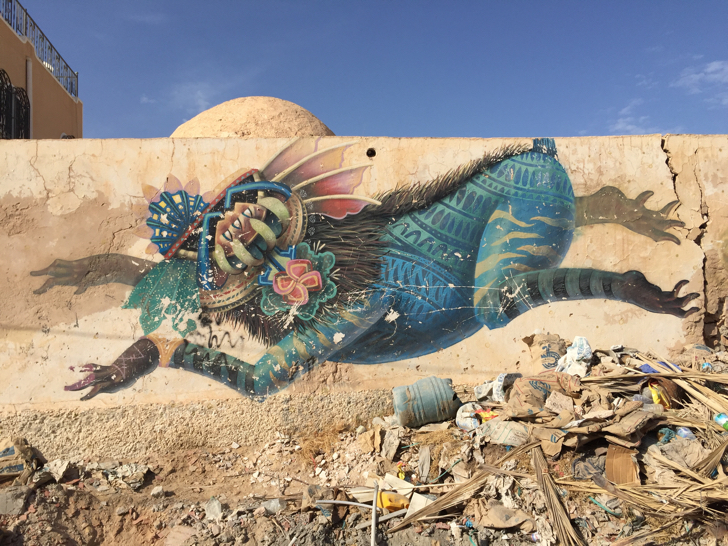 Curiot (Mexico)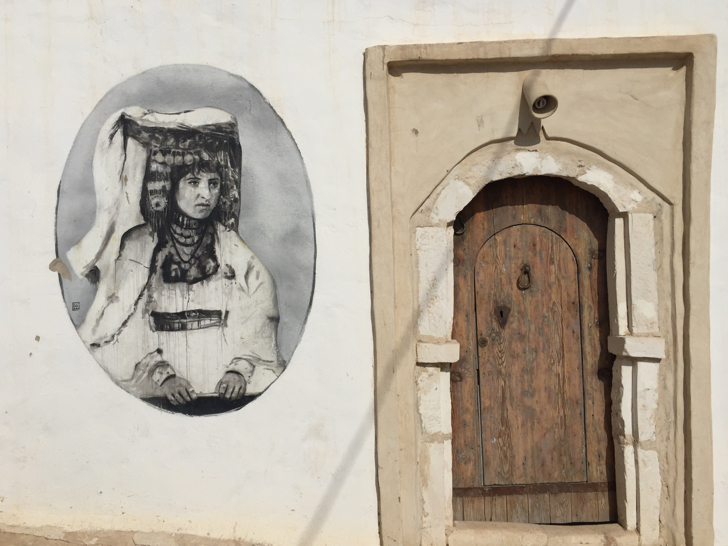 Dabro (Tunisia)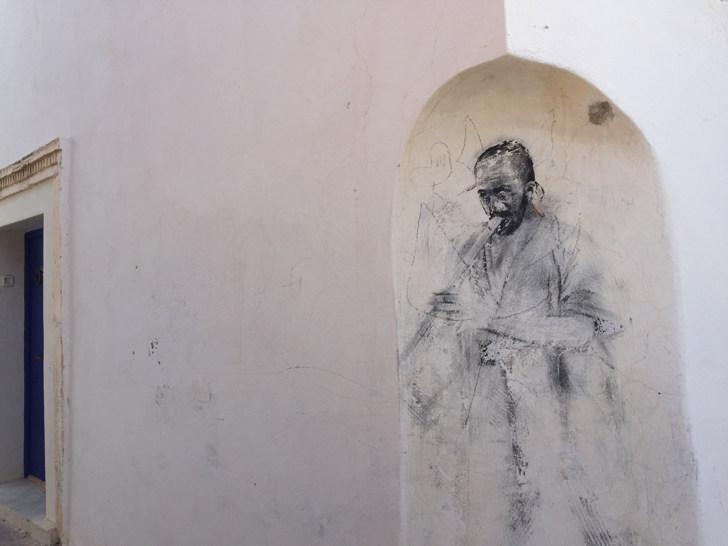 Dabro (Tunisia)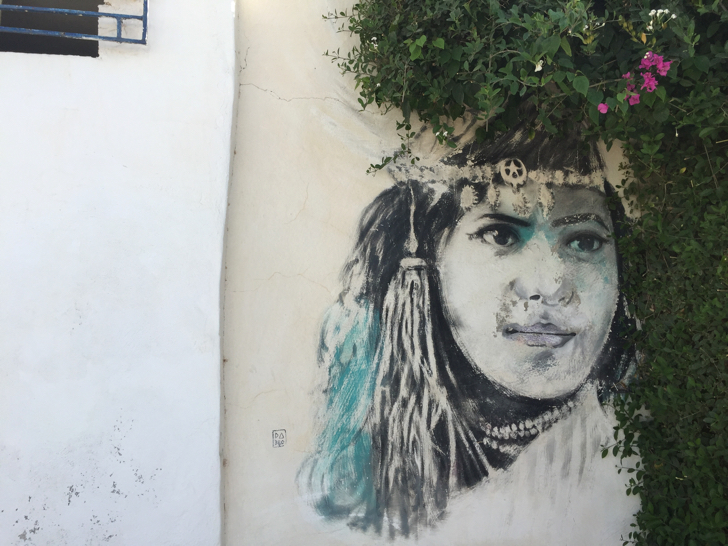 Dabro (Tunisia)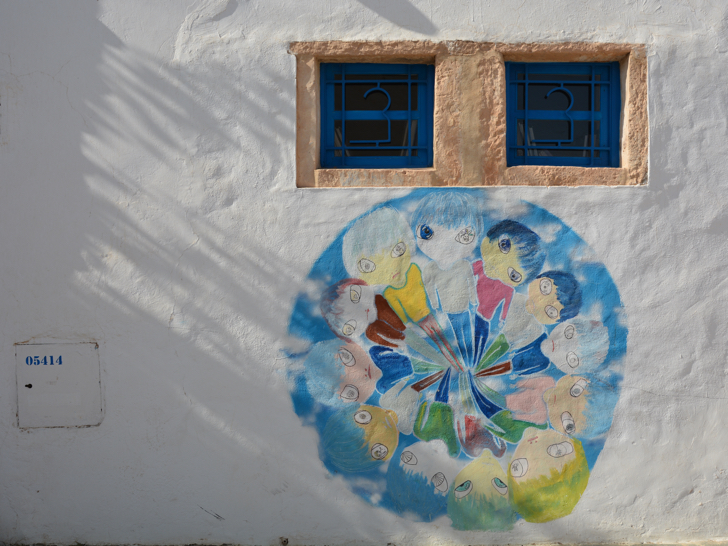 Elphege (France)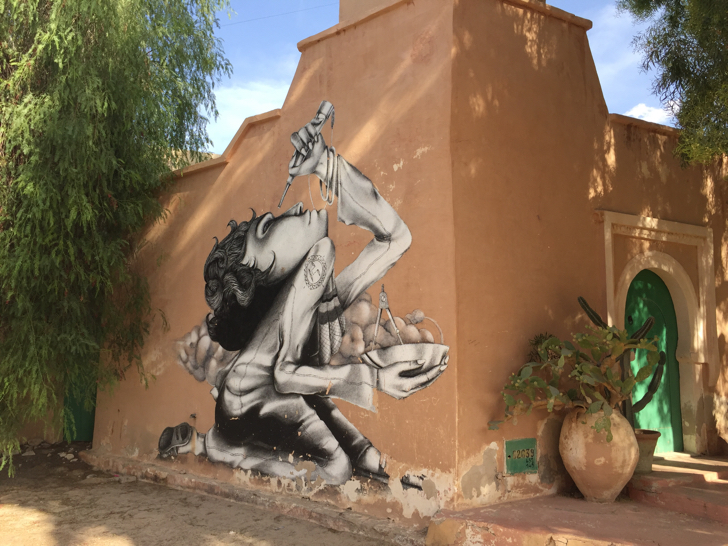 Ethos (Brazil)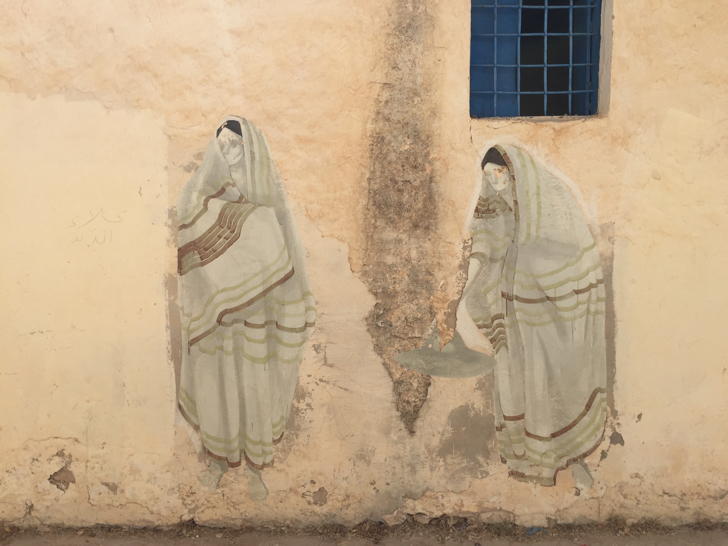 Hyuro (Spain)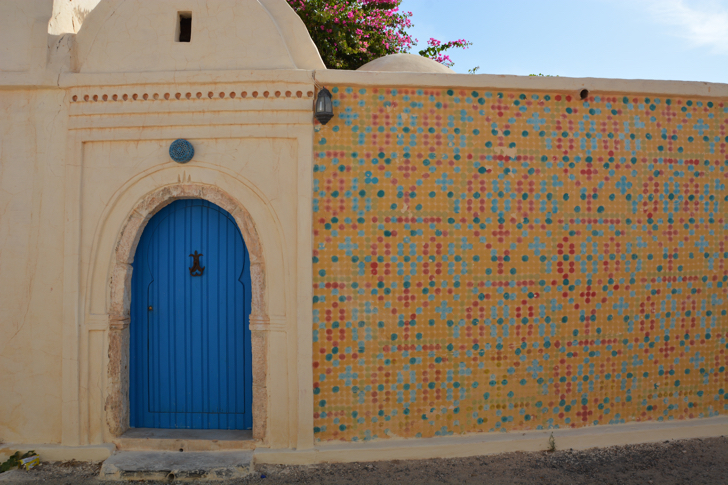 Kan (France)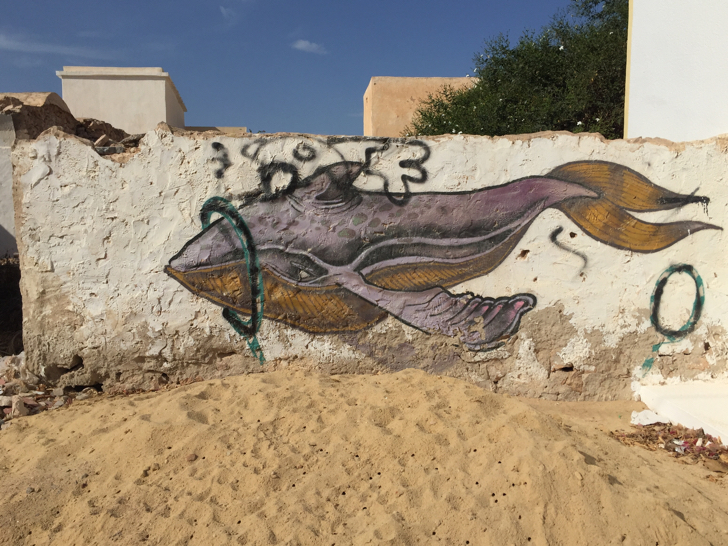 Malakkai (Spain)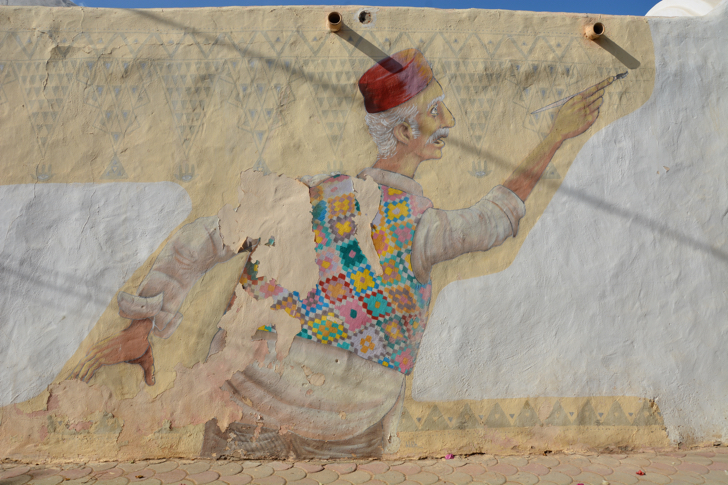 Mario Belem (Portugal)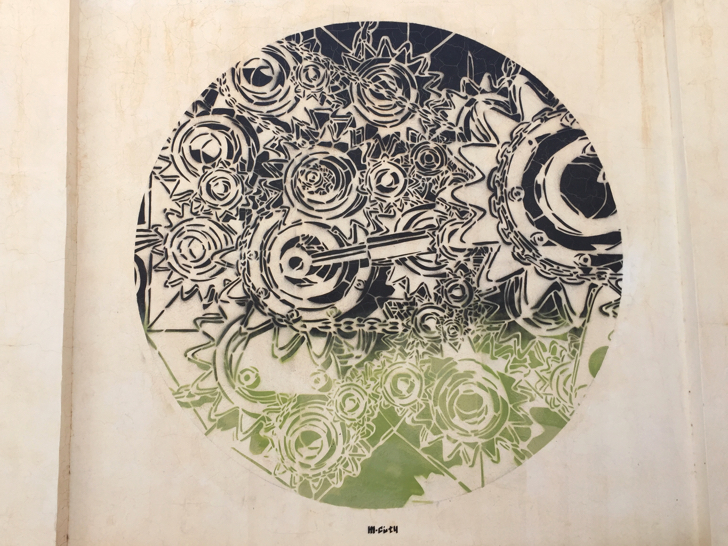 M-city (Poland)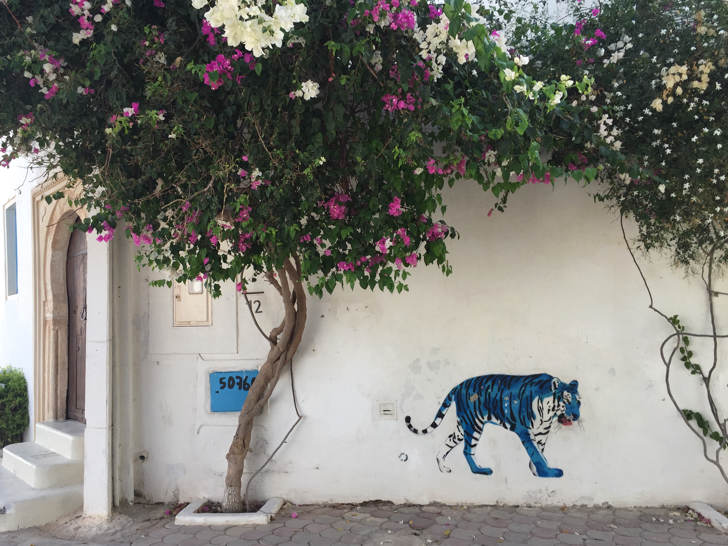 Mosko (France)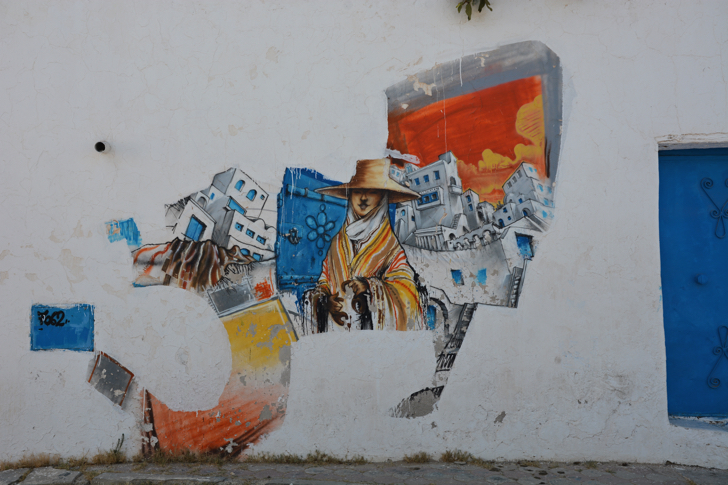 Nilko (France)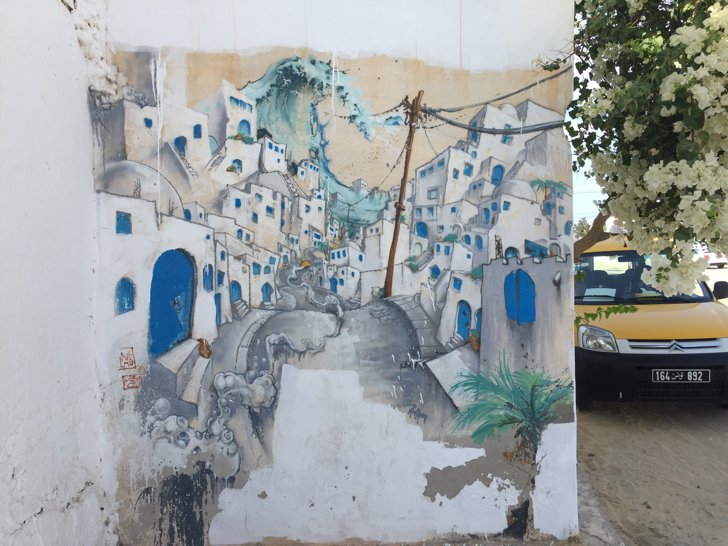 Nilko (France)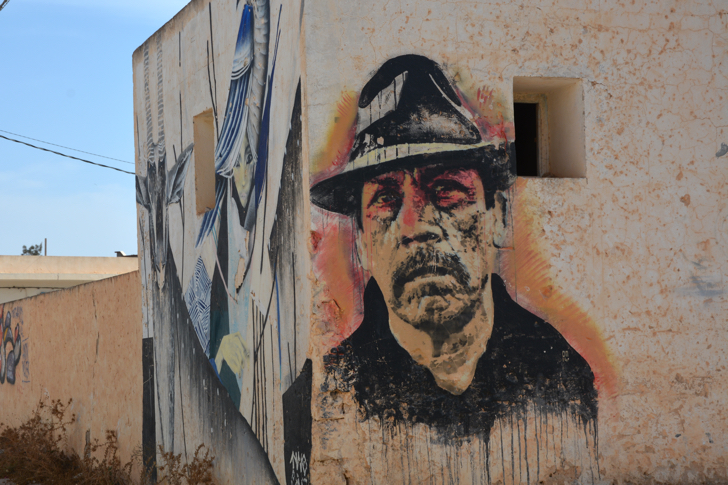 Orticanoodles (Italy)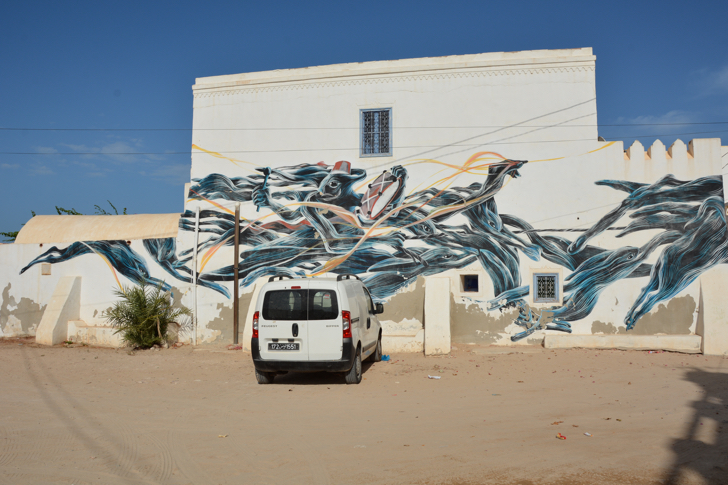 Pantonio (Portugal)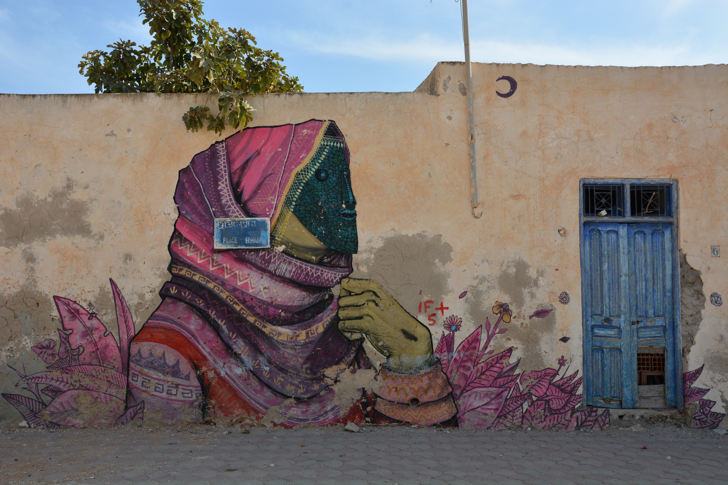 Saner (Mexico)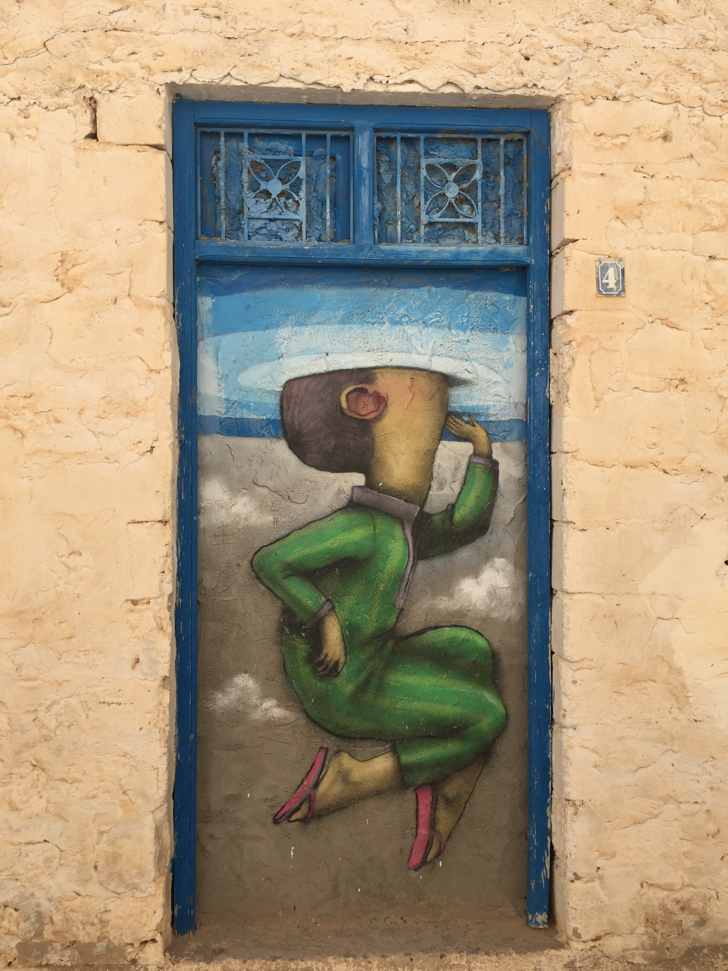 Seth (France)
Stew (France)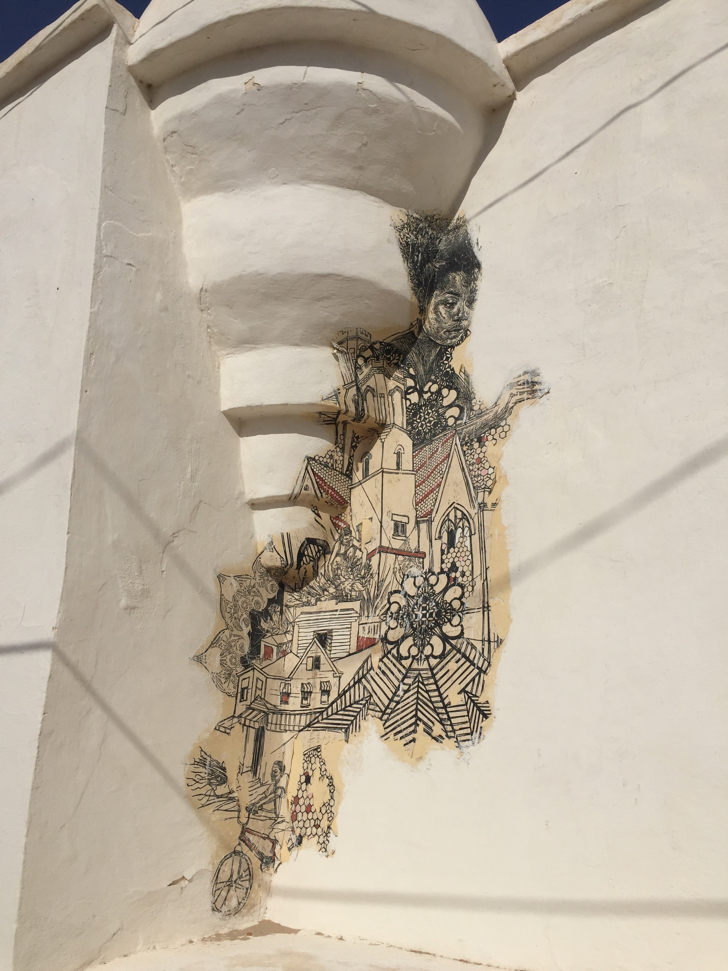 Swoon (USA)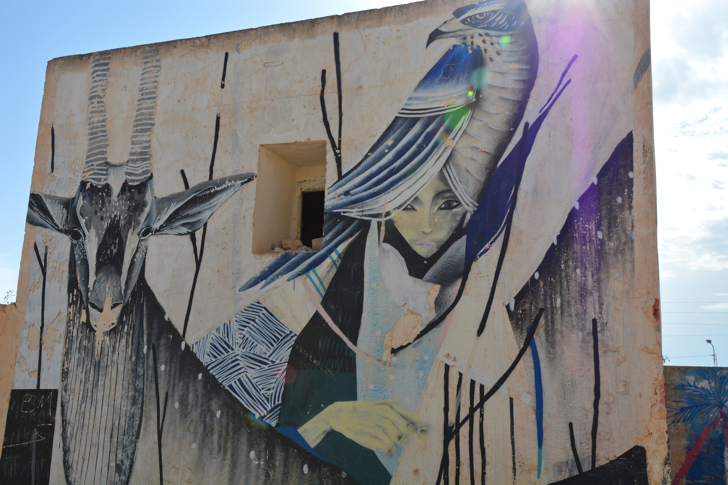 TwoOne (Japan)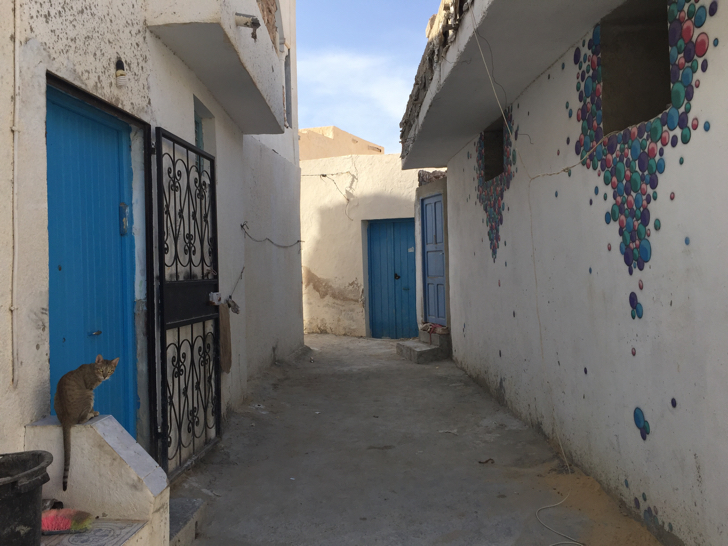 Uno (France)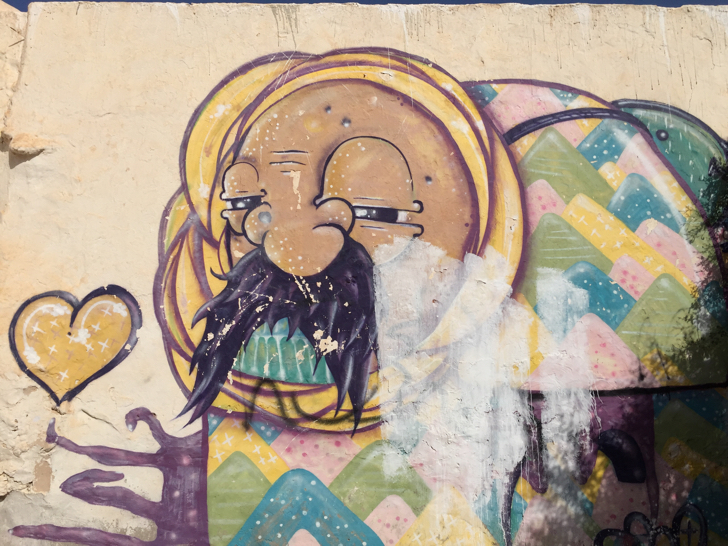 Vajo (Tunisia)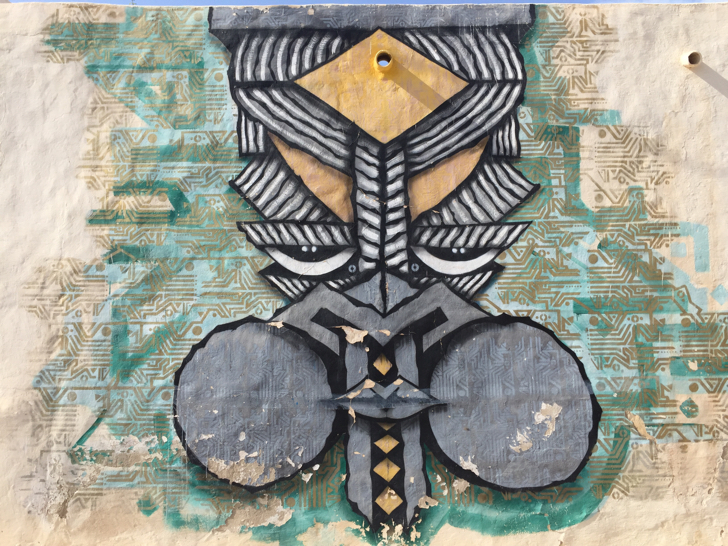 Wisetwo (Kenya)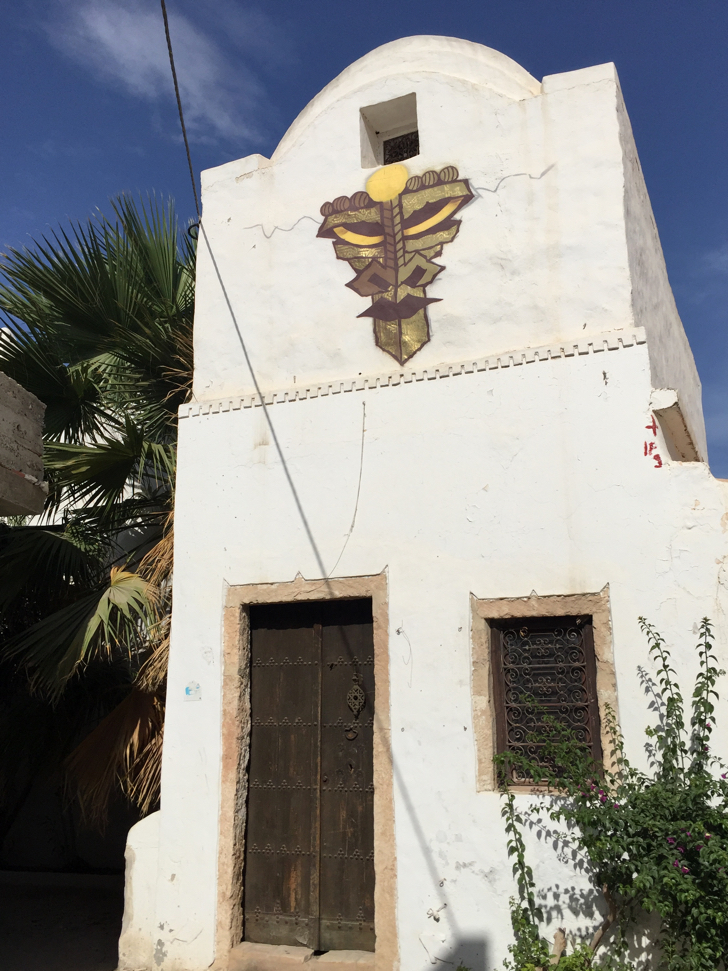 Wisetwo (Kenya)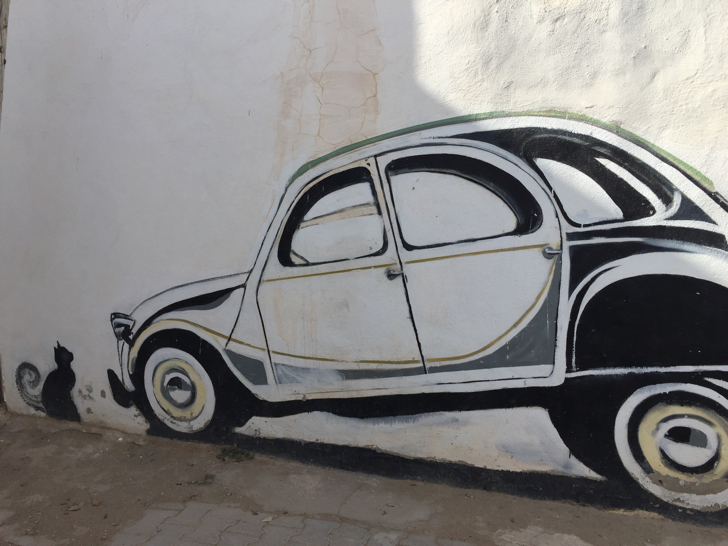 Wisign (Tunisia)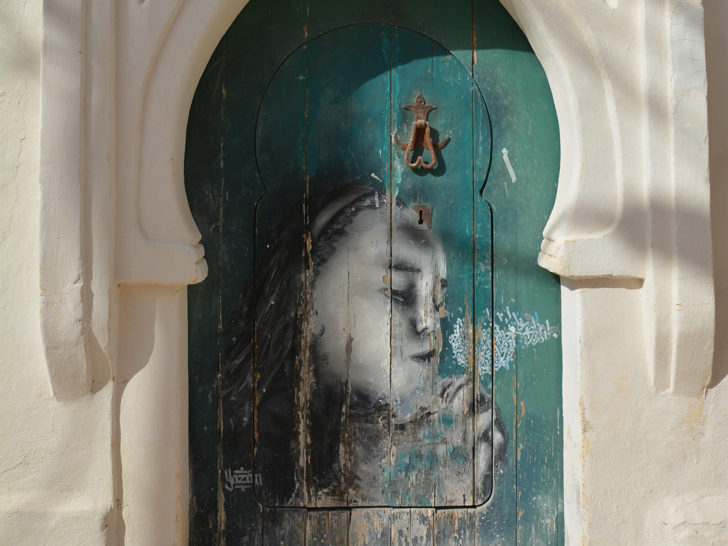 Yazan Halwani (Lebanon)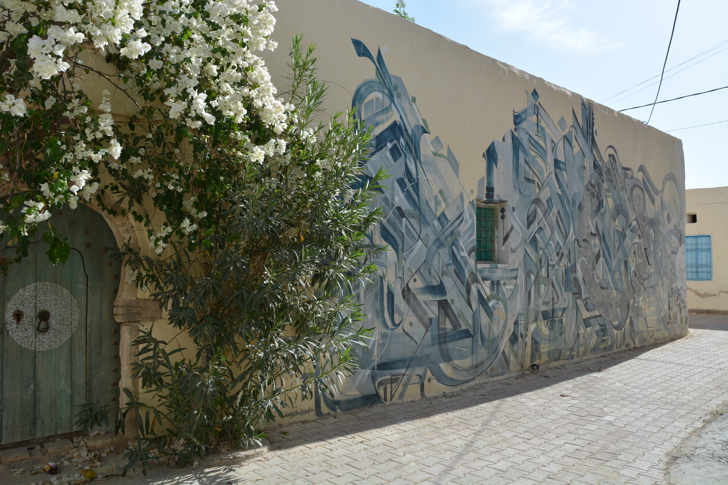 Zepha (France)