It's safe to say that I am in love. In three years I have travelled to Ernen and Mühlebach four times. These two small villages in the Upper Valais region of Switzerland have me bewitched I describe why I return again and again in my story published in The Australian. Now here is a supplement guide to Ernen and Mühlebach, how to stay, explore, eat and discover this Swiss idyll.
Orientation
The municipality of Ernen is located in the Goms region in the canton of Valais (Wallis in German), southwest Switzerland. Ask a Swiss and they will likely think it is remote, but for regular folk, it is easily accessible with the country's dreamy efficient transportation system. It's just two hours by train from Bern.
Ernen (population 530) is anchored by a beautiful 18th century baroque church, as well as a central square (Ernen dorfplatz) that contains the tourism office where free brochures and maps are available (mostly in French or German), as well as specialist maps (mountain biking trails, region maps) for sale.
Mühlebach is an easy 15-minute walk up the road from Ernen.
Ernen Tourism Office / "Tourismusburo Ernen"
In the central square, across from the old prison
T: +41 (0) 27 971 5055
http://www.ernen.ch/gemeinde/allgemein/home
Opening hours depends on the seasons. During summer months, Mon-Fri 08:15-12:15 & 14:00-18:00, Saturday 08:15-11:15.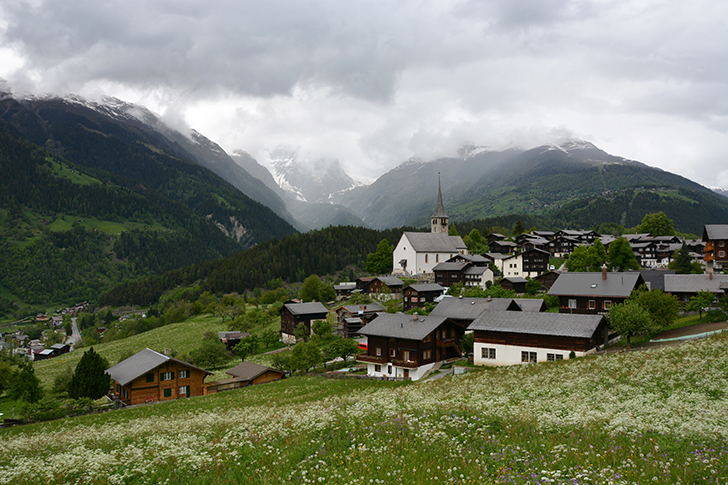 Explore
You could easily spend half a day exploring Ernen and Mühlebach, and staying overnight allows for deeper exploration of the entire Binn Valley (see my Binntal hiking guide here). If short on time, hop off the train, a brisk tour can be done in as little as an hour.
Mühlebach is the oldest village in Switzerland constructed in wood. There are buildings dating between the 14th to 18th century that are still in use, giving the impression of a living museum. Simply wander around to be taken back to the late middle ages. The historic centre is clustered around the pretty white chapel – walk up to it for a fantastic panoramic view.
Take the walk leading past 22 ancient buildings identified with a small brass plaque. Leaflets explaining the history and architecture can be found in some boxes or pick one up in the tourism office. Though only in German, the leaflet does have a photograph of each notable building with date of origin. Here is a very rough translation about some architectural details:
The decorative wood carvings around the windows are called friesen. They only became popular after 1500, which allows you to distinguish them from older houses which do not have them. The wooden integrated chimney is unique to the Upper Goms region. Smoke was directed from the open fires in the kitchen to an upper deck where it was then directed out into the open via this wooden chimney in the back wall of the house.

There are two types of storage facilities. The speicher was for precious foods as well as clothes and other goods. The most precious goods were stored in the upper areas away from rodents and humidity. Several families often shared one storage, which explains why they can be found with up to four doors. The stadel was for less precious storages. It was smaller but simpler, and again it was shared which was difficult as often grains were stored and got mixed up a lot.
Observe how the buildings have been constructed without any nails. They effectively can be unassembled, move and reassembled, like a jigsaw puzzle.
Another building to look out for is the old bake house (backhaus), at the back of the village near the small bridge over the stream. Before homes had their own oven, families would go to the communal oven house to fire their bread. This tradition is celebrated today with a twice a year village bake-off, with a wood fire made and families bringing their own dough, a good excuse for everyone to gather and drink.
There are three main ways to walk between Mühlebach and Ernen. The straightforward way is to walk along the main road (1.5 km). A more pleasant route is the peaceful wooded path on the ridge line along the river that takes you to the gallows (galgen) where the convicted met a grizzly fate until the last execution in 1764. To find this trail, follow the yellow signs to the "galgen". If you're walking from Mühlebach, walk along the main road and on the right hand side, there's a wide farm field and a lone building; on it is a sign pointing to the trees. You may have to open/close electric fencing along the way. The gates will have plastic handles where you can safely unhook to go through.
Finally – and my favourite – take a path along the upper slopes, a mix of forest trail, dirt track and road. At the backhaus at the rear of Mühlebach, cross the metal bridge over the stream and follow the dirt trail, first leading through the forest before it clears into farm fields high on the hillside. Coming from the direction of Ernen to Mühlebach, at the Migros-partner grocery store in Ernen the road splits. Take the right way leading up. This path offers a majestic view, especially with clear skies. This shows how to walk both villages as a loop:
http://www.myswitzerland.com/en-ch/haengebruecke-goms.html
Ernen's pleasant village square is rich with historic buildings: the Tellenhaus (1576) is painted with the oldest William Tell fresco in Switzerland, St. Georg tavern (1535) and the prison (complete with torture chamber), now cheerfully the town archive and meeting hall.
Walk up to the baroque church for a stunning vantage over the valley. The rich sounds of classical, chamber, piano, organ and jazz fills its inner sanctum all summer long with the annual music festival Musikdorf Ernen, which attracts performers from around the world. The festival is growing in talent and popularity. If you plan to stay overnight on a concert night, book in advance. https://www.musikdorf.ch/en/home
Both towns are an excellent base for incredible hikes in the surrounding region. I've outlined hiking in the Binn Valley here, a quick bus ride getting you to trailheads for Binn, Heiligkreuz, Fäld and Zauberwald. Across the valley and a few train stops down are several gateways to the Aletsch Glacier, cable cars at Riederalp, Bettmeralp and Fiesch-Eggishorn taking you up to the trails that lead to viewpoints of the largest glacier in the Alps.
Heading up river are multiple hiking and bike paths to discover the Obergoms region. On the train side of the valley, the Gommer Höhenweg route (Oberwald – Bellwald) is a high path along the mountain valley. Good news is that at the villages, you can leave the trail and descend to the train station so the hike can be as long or short as you like. On the Muhlebach side of the valley, the Rottenweg trail is comfortable for all ages by mountain bike. Cycle to Steinhaus to find the start of the car-free path.
Stay, shop, eat
The Valais is Switzerland's largest wine-producing region, famed for white, dry fendant, which happens to be the perfect pairing with cheese fondue. Dole is the popular red. Accounting for 85% of the vines in the Valais, it is a blend of pinot noir and gamay. Abricotine, an apricot eau de vie, is another speciality of the Valais.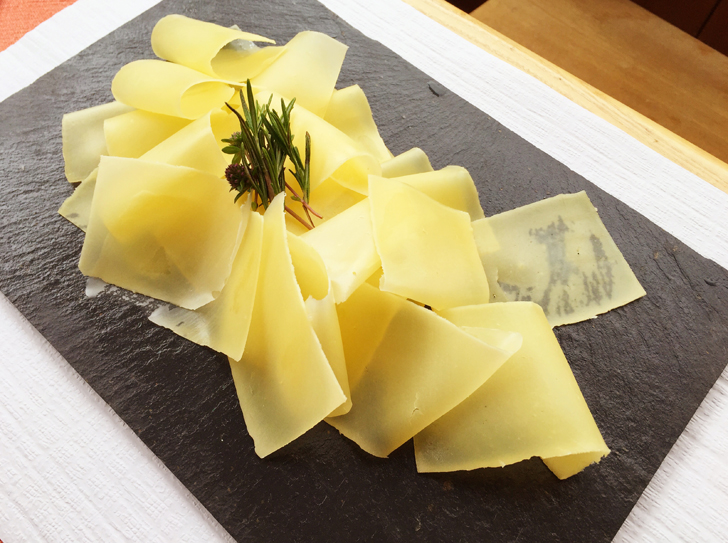 Try local bread Walliser roggenbrot rye bread. It's dense and nutty with a thick hard crust that is certainly good for getting people through long harsh winters. In a few villages in the Valais, there has been a revival of cultivating and harvesting rye and making bread the traditional way.
Another key to long winter survival: raclette cheese, a to-die-for speciality of the Goms region.
Raclette or another Swiss cheese is used for kaseschnitte, basically cheese on toast but this being Switzerland, it's hearty – and perhaps heart stopping. A thick slab of bread (often dipped in white wine) is topped with cheese and baked with butter. Farmer-style includes ham/bacon and a fried egg.
Goms is famed for air–dried beef Walliser Trockenfleisch, a tradition that stems from having to preserve foods for long winters, when villages would be cut off from the world until the snows melted. The best comes from the Herens cattle (Eringer in German), black fighting cows, yet another interesting tradition of the Valais. It's serve in paper thin slices.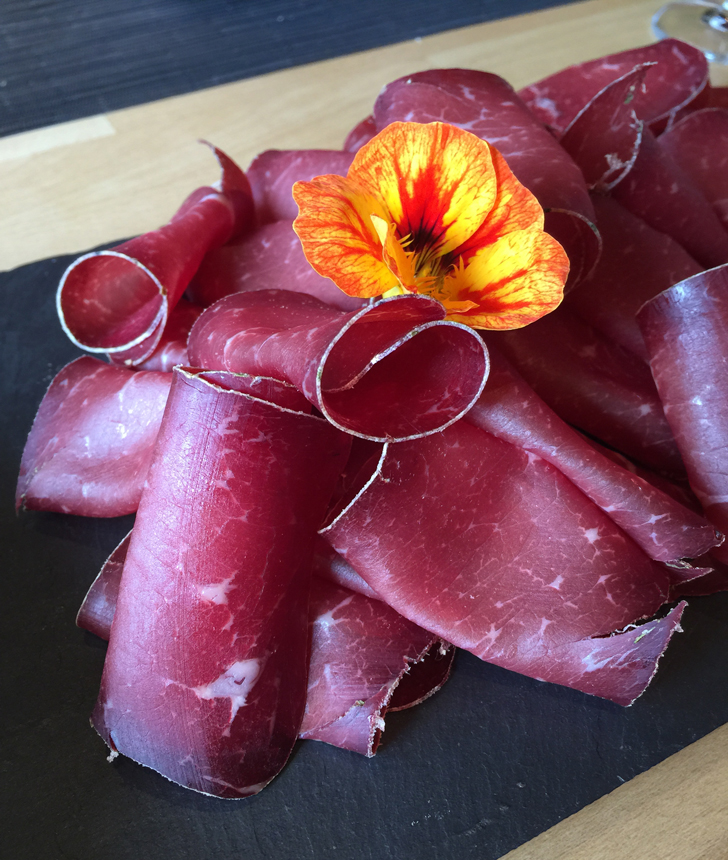 Another must try is hobelkäse, a semi-hard cheese made from raw cow's milk that one local described to me as "extremely fat and old" — in other words, richly full fat, matured and flavourful.
Don't let the name turn you off. Cholera is a delicious savoury tart, said to have been invented during a cholera epidemic when people concocted a dish using what they had: potatoes, apples, vegetables, onions and cheese. While it has fallen into near obscurity (people from other regions of Switzerland will probably not be familiar with it), look for it on menus in the Valais.
There's a bounty of alp fruits to look forward to throughout the growing season: berries, cherries, pears, apricots and apples. Though not specific to the Valais, in autumn when chestnuts are in season, indulge in Swiss dessert vermicelles. The chestnuts are made into a sweet paste and pushed through a mould to make long strands, then topped with whipped cream and meringue. This is also the time of year for wild game meat.
And after a long day outdoors in the Alps, you can look forward to a fine cheese fondue or Älplermagronen, a baked pasta with potatoes, cream, cheese, bacon, served with applesauce.
Read more about Valais grown food here:
http://valais-terroir.ch/en/
http://valais-terroir.ch/en/points-de-vente/produits/haut-valais/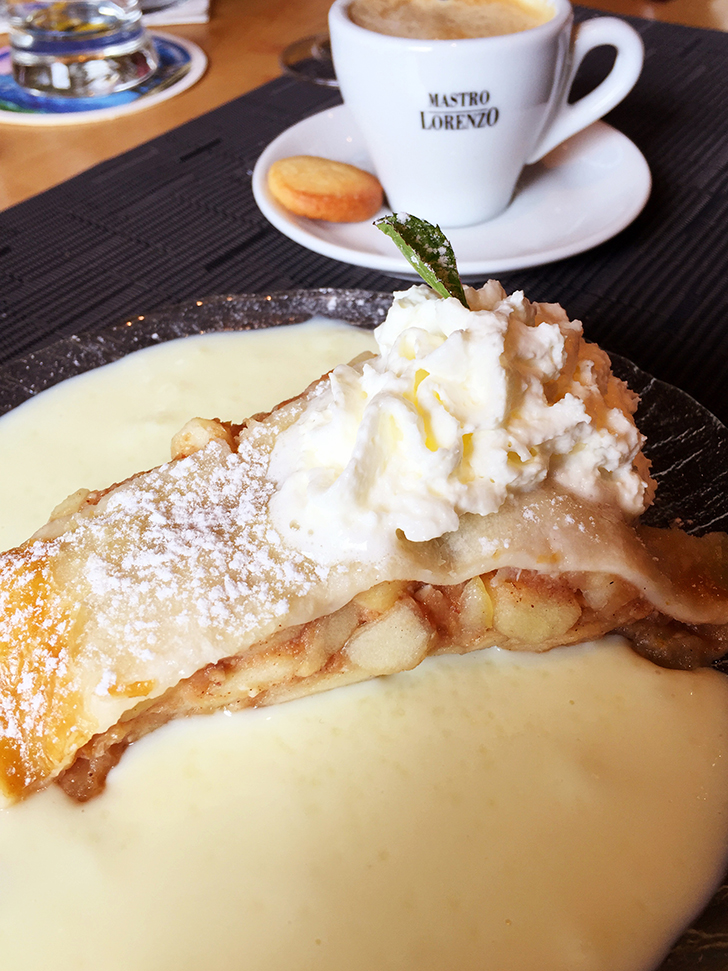 Ernen's Cafe Hotel Alpenblick has cheerful service, perfectly paired with a cosy dining room and an outdoor terrace with a wide-open view of the valley. The menu is seasonal and delicious. Try their house-made dried beef and Binntal hobelkäse cheese (hausgemachtes trockenfleisch und Binntaler hobelkase). The autumn menu is a treat, with wild game dishes, a hearty vegetarian plate with marrons, autumn veg and spatzli, and vermicelles for dessert. Their rooms are simple and comfortable. T: +41 (0) 27 971 15 37; info@alpenblick-ernen.ch; https://www.alpenblick-ernen.ch/hotel
Opened in May 2017, Erner Garten Restaurant is part of BerglandHof, a multifunctional space conceived to bring together community and multi-generations. Buzzwords "slow food", "farm to table", "100-mile diet", "nose to tail", "terroir cuisine" and "biodynamic agriculture" all come to life at this restaurant, which boasts an outdoor terrace with a view to match the delicious modern cuisine. Fresh ingredients shine in their seasonal dishes. BerglandHof includes a B&B. T: +41 27 971 1128; info@ernergarten.ch; http://www.ernergarten.ch/
Sport Cafe Seiler doubles as an outdoor/sports shop and cafe serving snacks, desserts and a wide range of drinks to be enjoyed inside or on their outdoor terrace. They rent road and mountain bikes, reserve in advance. T: (027) 971 25 25; info@sport-cafe.ch; http://www.sportcafe.biz/
Ernen has a small Migros-Partner grocery shop with the basics, a few restaurants and cafes.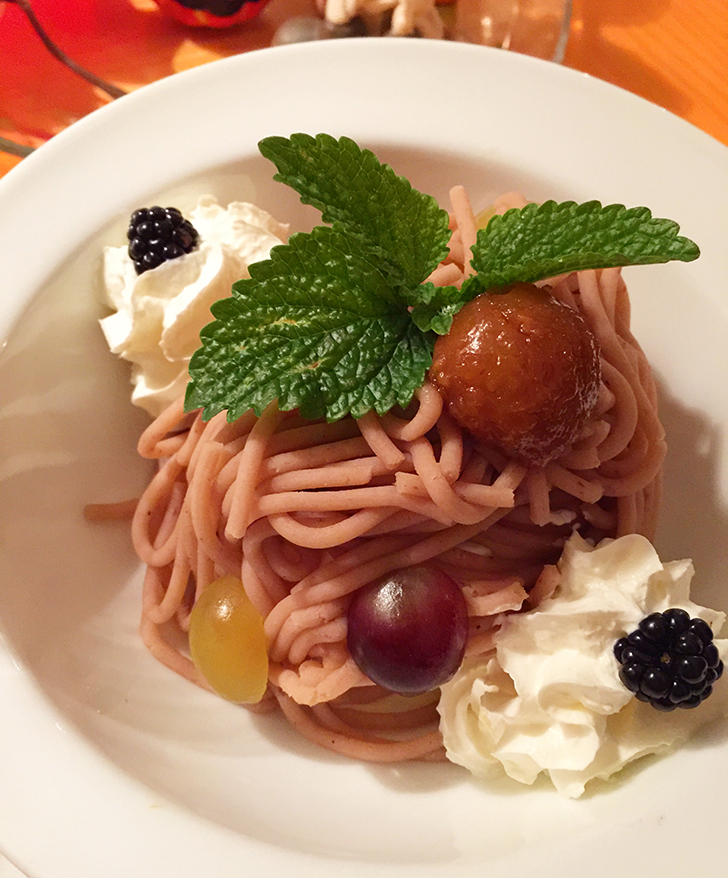 In Mühlebach, cute cafes greet those who have crossed the hanging bridge. Cafe Amy's Schafstube is the first on the path. This is THE place to try kaseschnitte. Come with an appetite as it is an epic portion: share one or opt for the half portion. Drinks hot and cold are available, as well as a few homemade pastries or cake everyday and a daily lunch menu. T: (027) 921 60 83; http://www.amysschafstube.ch/
Next up the path from the bridge is Cafe/Bed & Breakfast Hangebrigga, a chic modern cafe of an Olympic gold medallist snowboarder. E-bikes are available to rent.
T: (027) 527 1166
http://www.bed-and-breakfast-goms.ch/
Fill your water bottle at any fountain (unless the sign says it is undrinkable). It is the most amazing water you will ever drink.
Chalet Heidenhaus B&B
Mühlebach, old village
http://www.chalet-heidenhaus.ch/
Ernen & Mühlebach tourism info and tours
For guests who are staying in touristic accommodation within the community of Ernen (including Ausser Binn, Mühlebach and Steinhausen), there's a weekly tour in German and French every Tuesday, free of charge. This is part of the tourism offer in the region, included in the tourism tax charge at the hotel. For free tours, there is no need to reserve in advance.
Private tours for groups or individuals can be arranged at the tourism office in Ernen. There are three tours on offer: village; village and museum; village, museum and church museum. The basic tour costs 60 francs and special requests (to see other parts) can be made. Tours are in German or French but English speaking guides can be brought in if booked in advance.
How to get to Ernen and Mühlebach
The area is serviced by PostBus. There are regular buses from Fiesch train station (bahnhof) or Lax train station to Ernen. The journey takes less than 15 minutes. To continue to Mühlebach, it's a quick change of bus at the central square (Ernen dorfplatz). https://www.postauto.ch/
Opened in 2015, the Goms Bridge has made it even easier to go to Mühlebach. Disembark at Bellwald-Fürgangen train station, take the marked path through the tunnel under the road and cross the 280 m long suspension bridge. Obey the sign: there are no farm animals allowed on the bridge!
Note: when taking the train from Bellwald-Fürgangen station, there's a button to request the train to stop at this station. Buy the ticket on the train.