A photoessay of The Gibbon Experience in Laos, a once in a lifetime 3-day, 2-night zip lining adventure and environmental protection program in the Nam Kan National Protected Area. 
BOKEO PROVINCE, Laos — Fulfilled a childhood fantasy of sleeping in a treehouse; fulfilled a continuous, lifelong fantasy of being able to fly. Three days in the jungle living in a treehouse 23 metres up in the canopy and only accessible by zip line.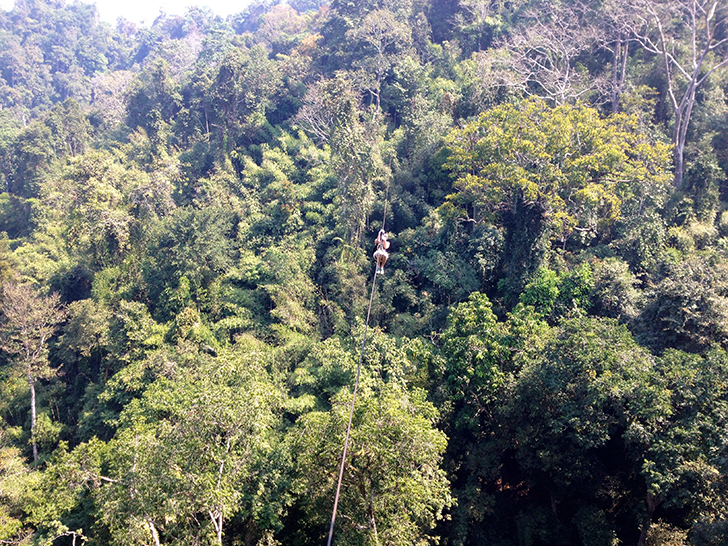 And zip line I did, all day, along 440 metre long cables that would begin in a tunnel of green and suddenly open up with nothing above but sky, nothing around me but mountains and 150 metres of nothing between me and the forest below. The cables spanned entire valleys and if I soared across and dared looked down, there I would spy my shadow – a speck – moving like a bird's across the treetops.
But the part that made my neck hair stand on end was waking to the beautiful song of the gibbons before watching the rambunctious family of five putting on a spectacular morning show as I cupped hot chocolate and shed tears of joy. At that moment in time my existence meant nothing to them, and that's the way it should always be.
The Gibbon Experience in Laos: the treehouses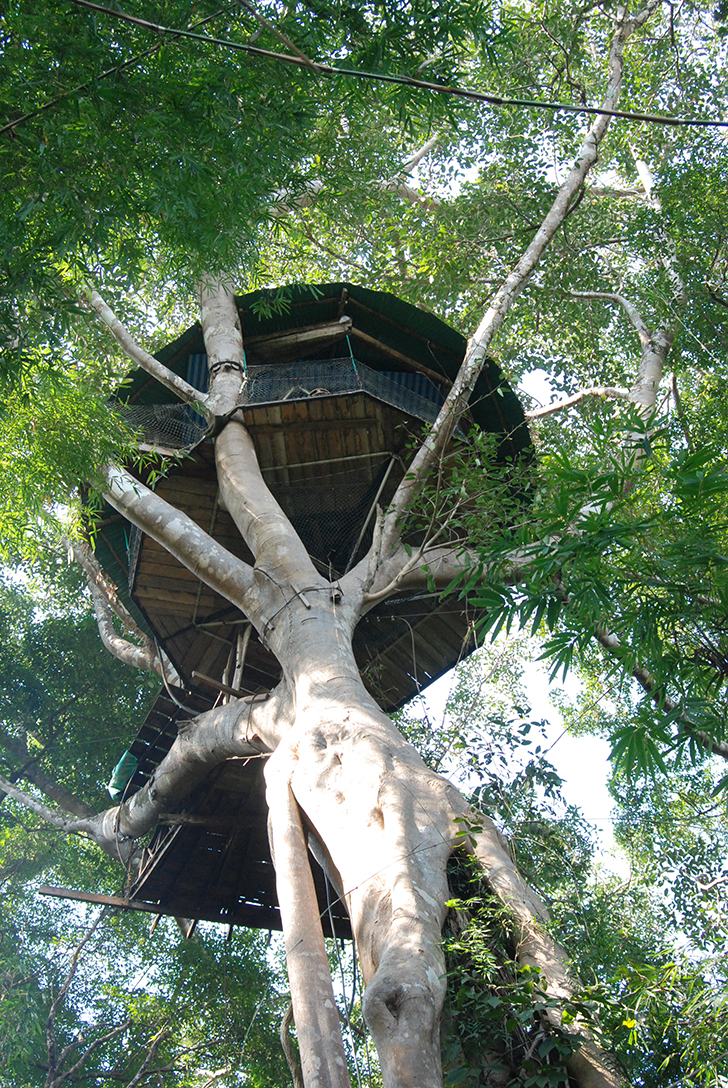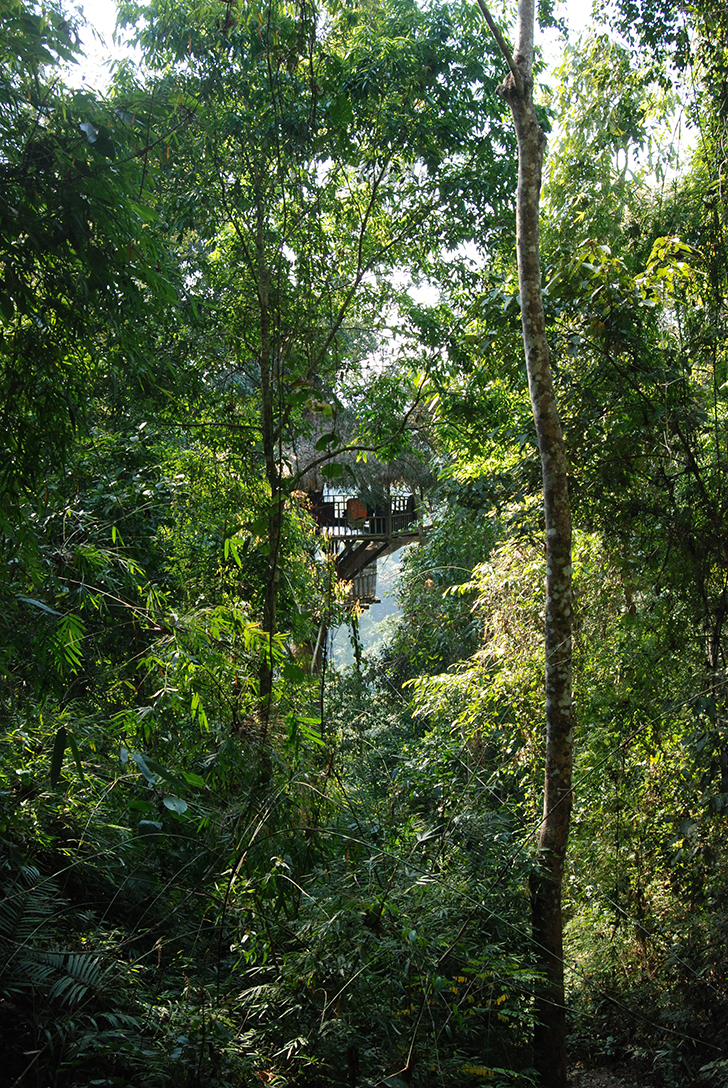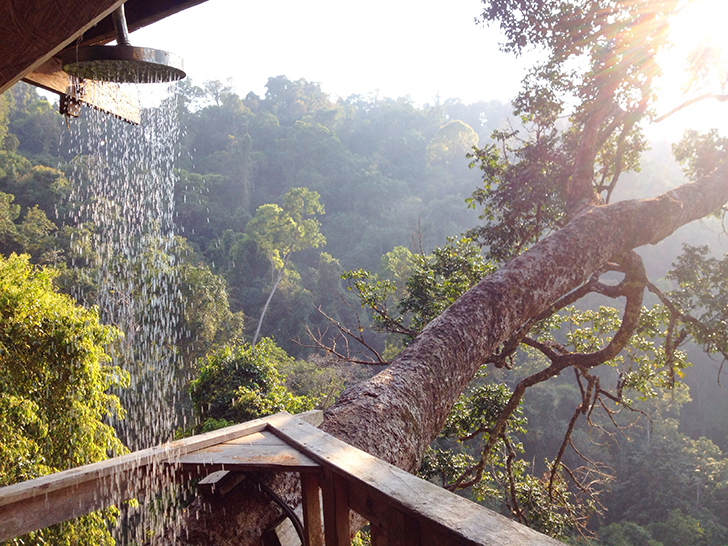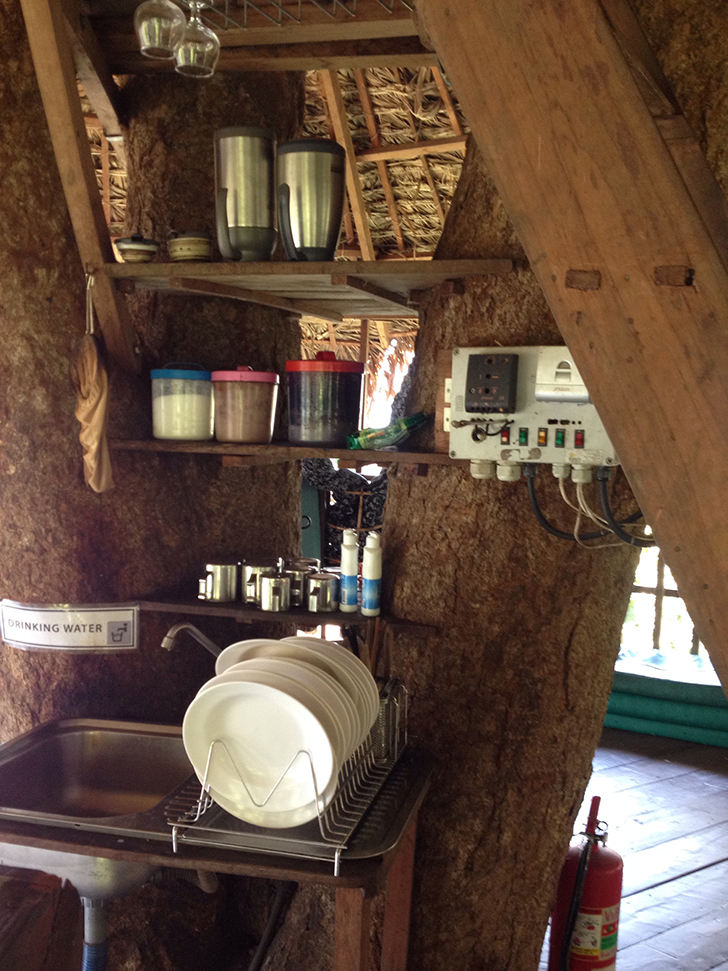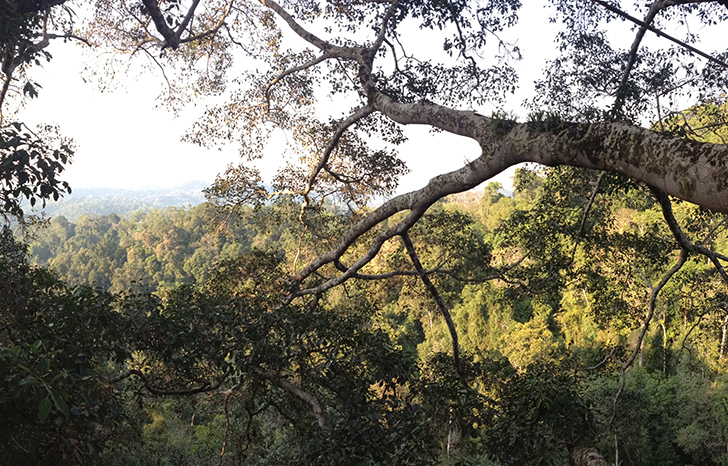 The Gibbon Experience in Laos: zip lining
Let's fly.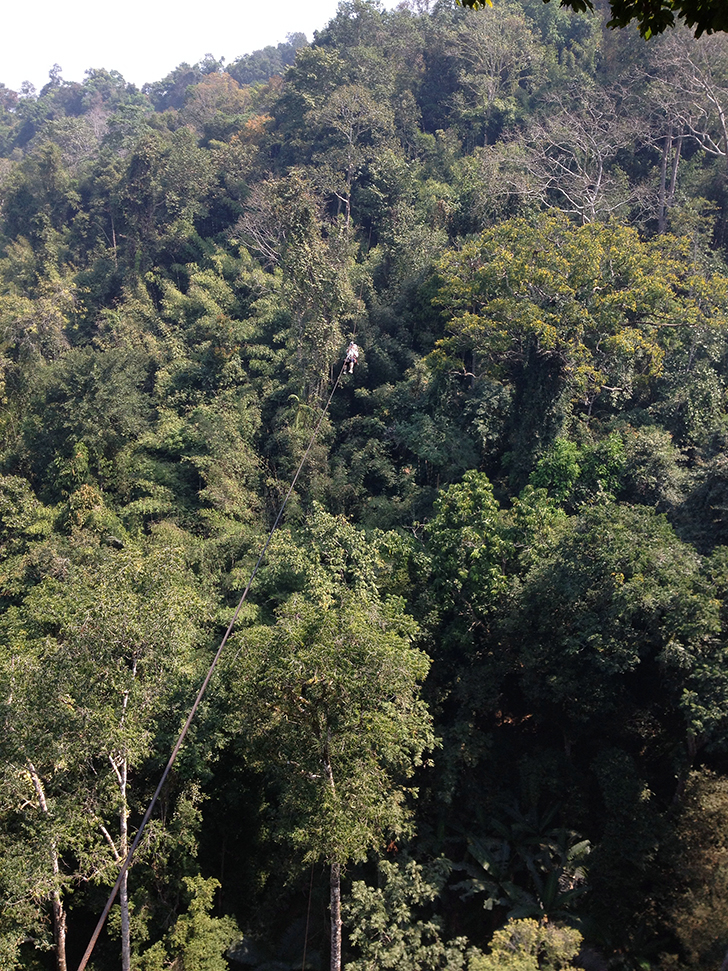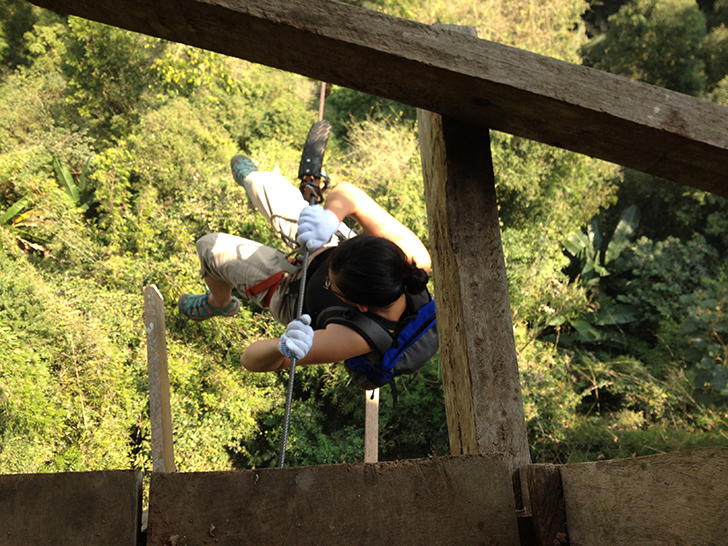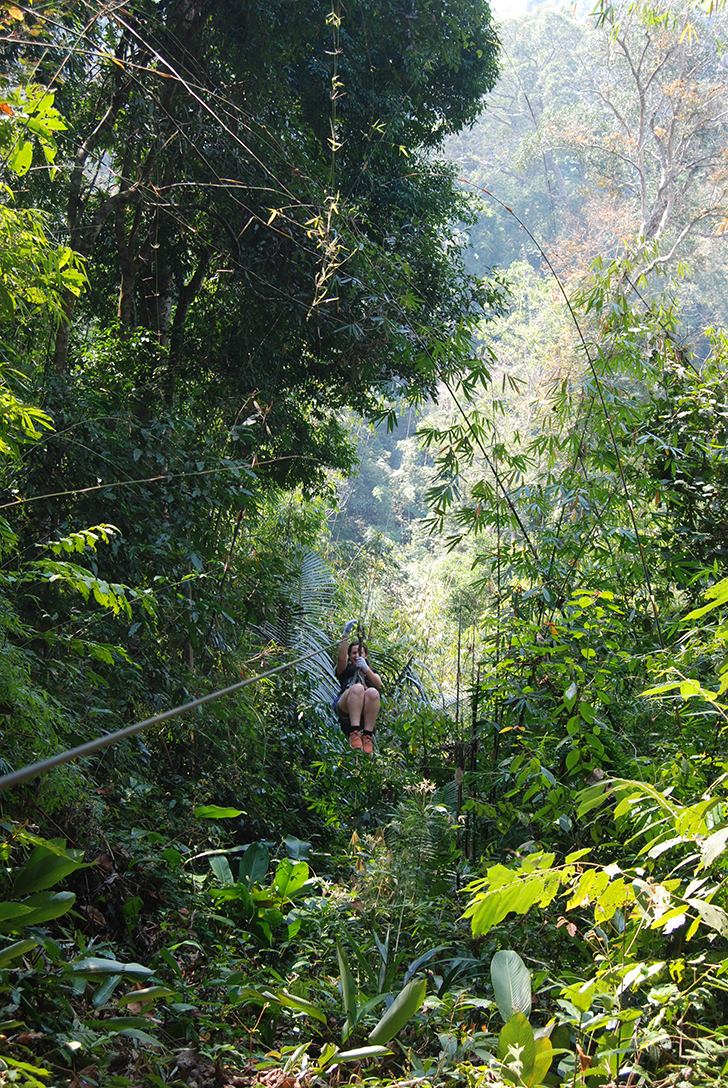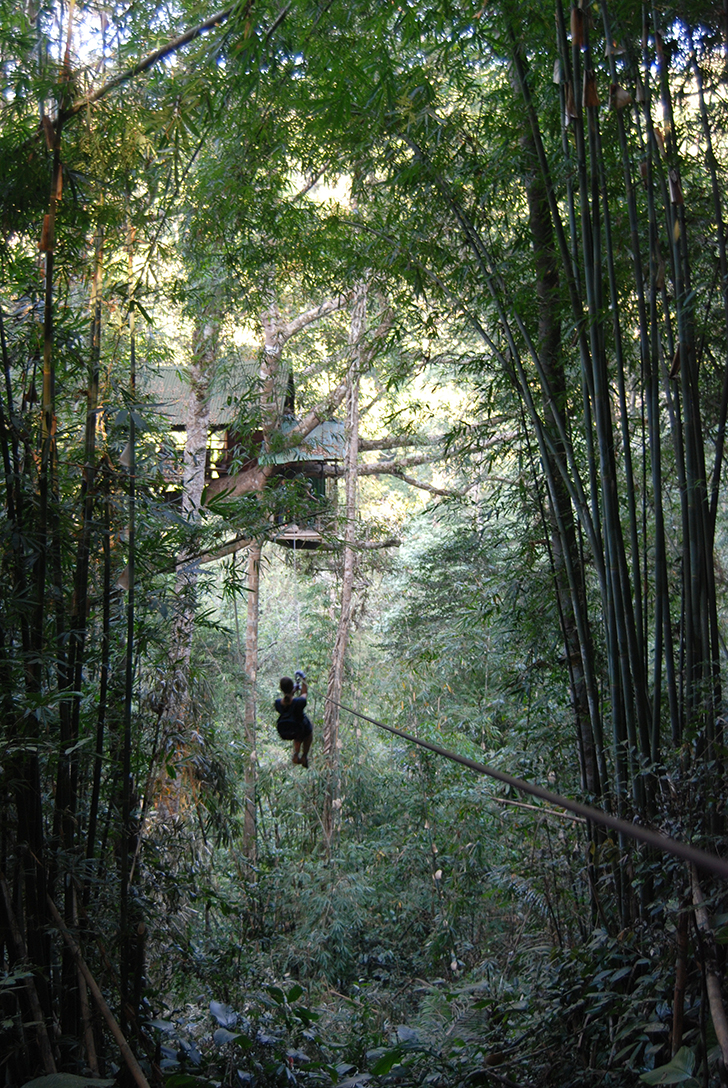 At home with Nature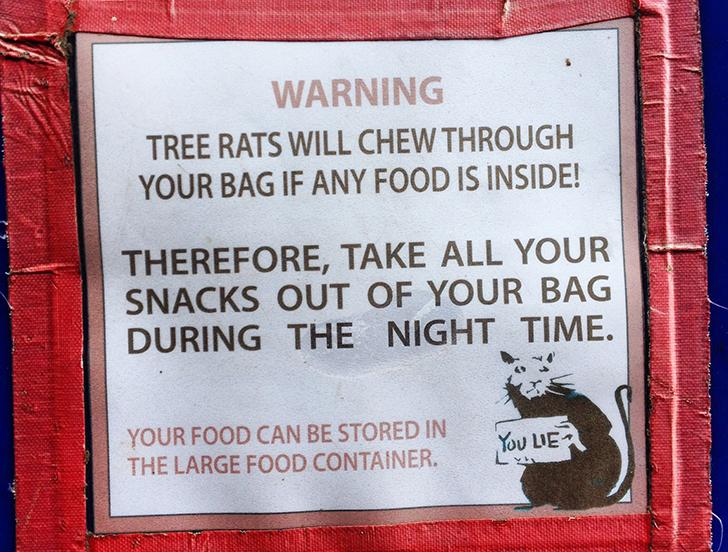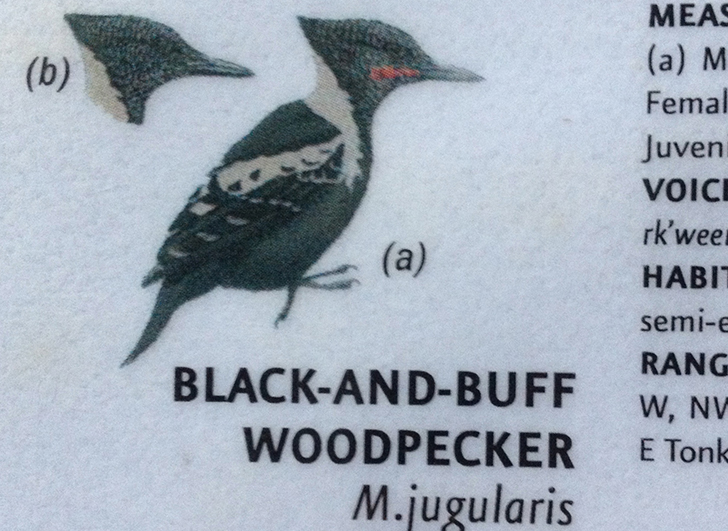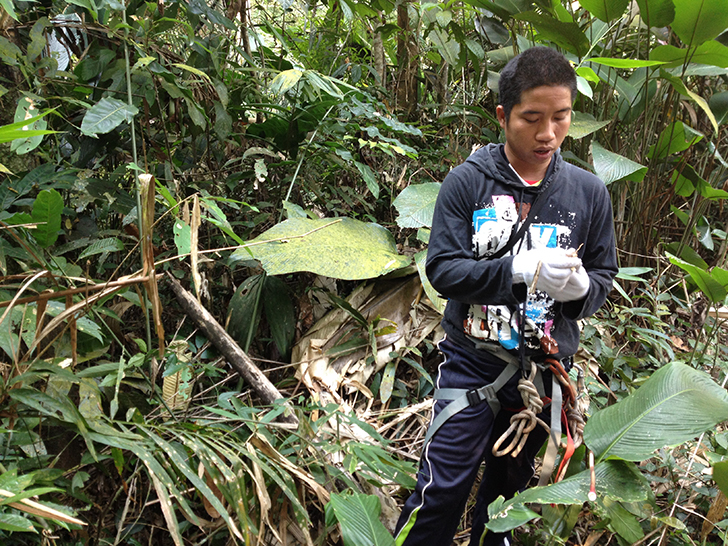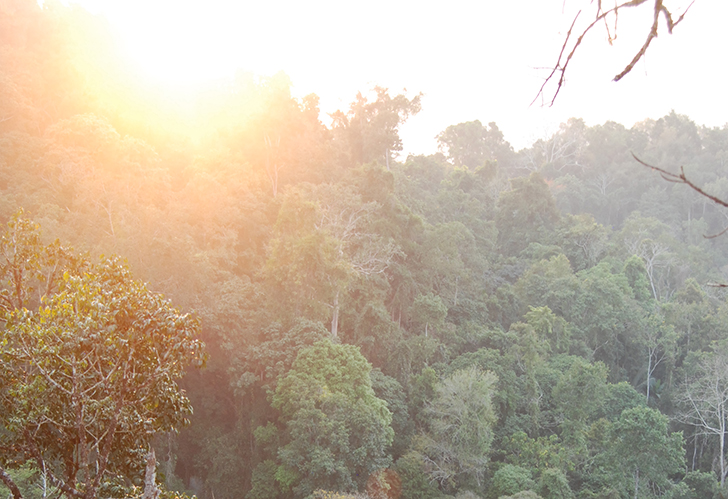 Awaken. And listen:

Just the Facts
The Classic Gibbon Experience is 3-day 2-night adventure. This program gives you the best chance of gibbon sightings. Price is 2,450,000 kip / 310 USD.
For those short on time, there is also a 1-night trip available. Contact The Gibbon Experience for the latest information and prices. http://www.gibbonexperience.org