Browse a menu in Luang Prabang, Laos and there's a good chance you'll see kaipen. The main ingredient of this delicious snack is almost unbelievable. Kaipen – also spelled khaiphaen or khai pene – is made from river weed harvested from the Mekong and other rivers in northern Laos. From December to May, when water levels drop during the dry season, women and children wade out into the river and harvest the long strands of green algae growing on rocks and the river bottom.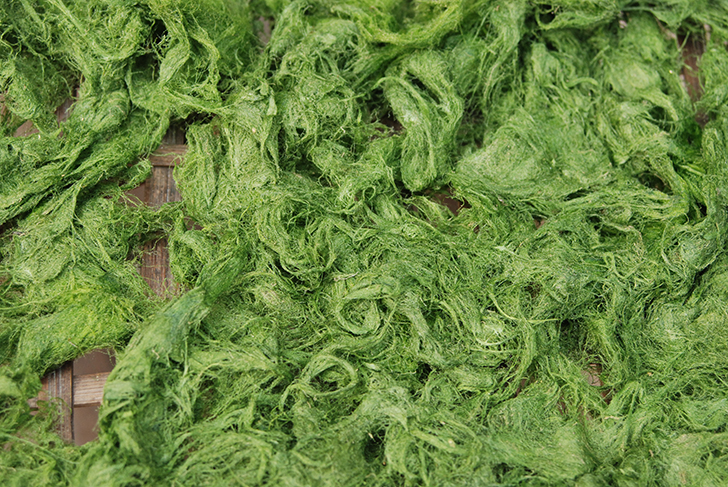 Kaipen – Lao crispy river weed
The weeds are washed and rinsed to remove dirt, then drained and dried. Women press it into sheets using a frame with mesh, similar to how one would hand make paper. The thin sheets are left out to dry on racks. The seasoning is what turns what looks like shaved Grinch into something edible.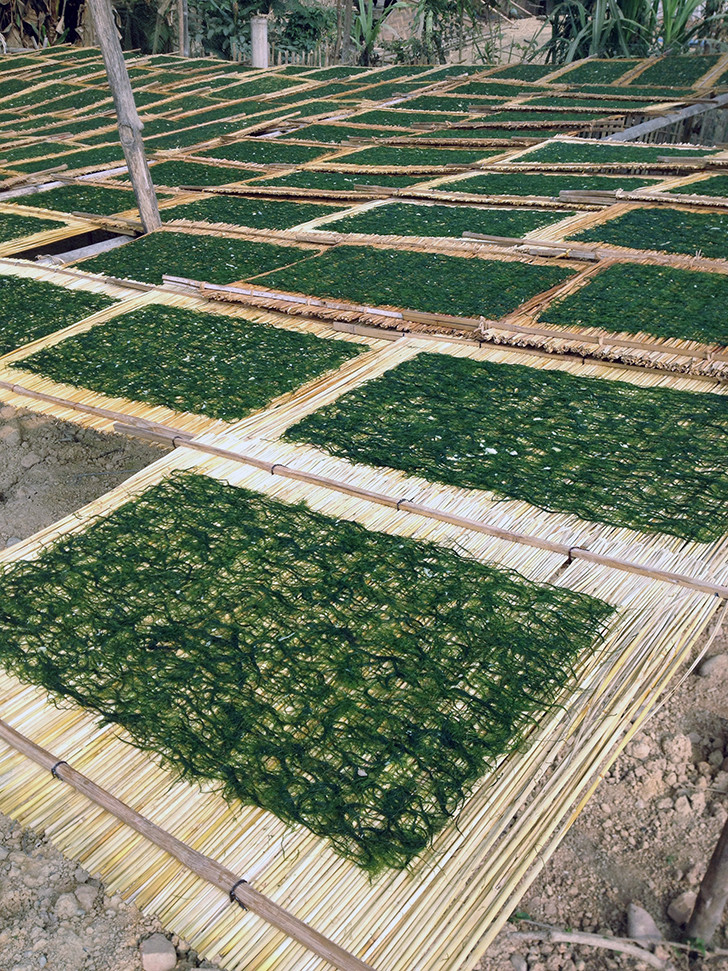 The sheets are soaked with an aromatic dressing, then topped with sesame seeds, thin slices of garlic, tomato, galangal and/or onion and left to dry in the sun for a day.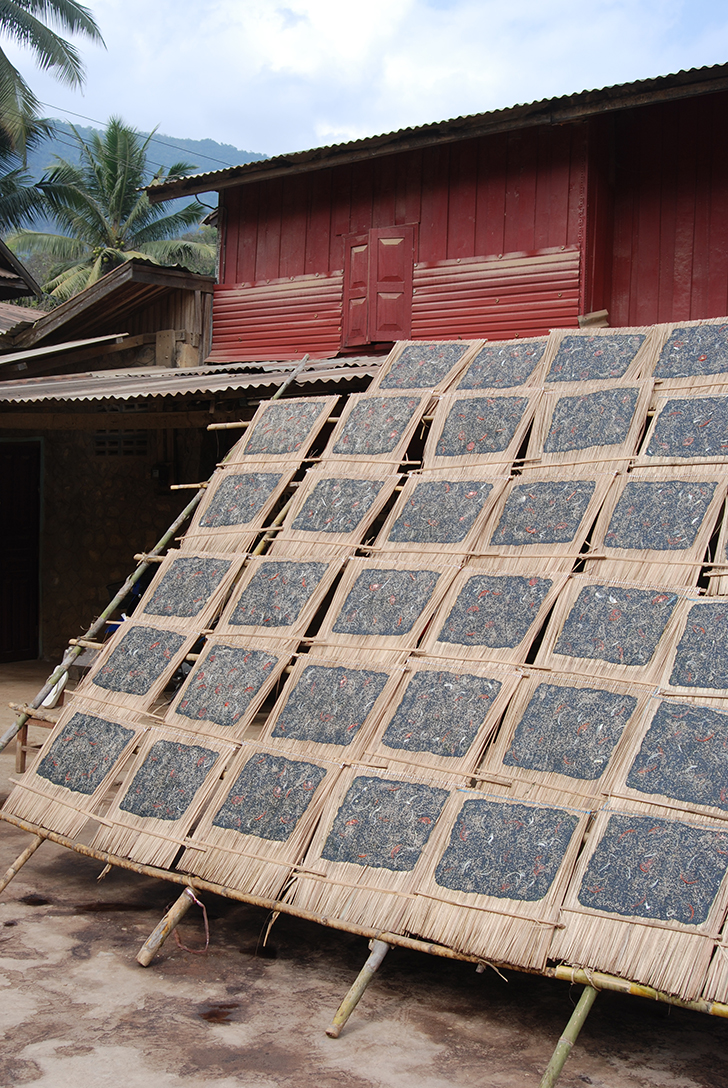 To eat, kaipen is flash fried and is almost always served with jeow bong, a sweet and spicy paste of roast chili and thin pieces of buffalo skin. The thick, smoky dip compliments the slightly sweet and bitter flavour and crisp nori-like texture of the kaipen. A cold Beerlao completes this Lao food holy trinity.
Kaipen has fascinated me for years, ever since I first munched on it at a Mekong bar at sunset. Those were my early days after moving to Laos and three years later, kaipen season still brings a big smile to my face. My heart swells at the sight of the sheets drying on racks beside the road and of kids having fun in the rapids while filling their bag. I look at the strands swaying in the river and wonder what genius thought they could make it into something tasty.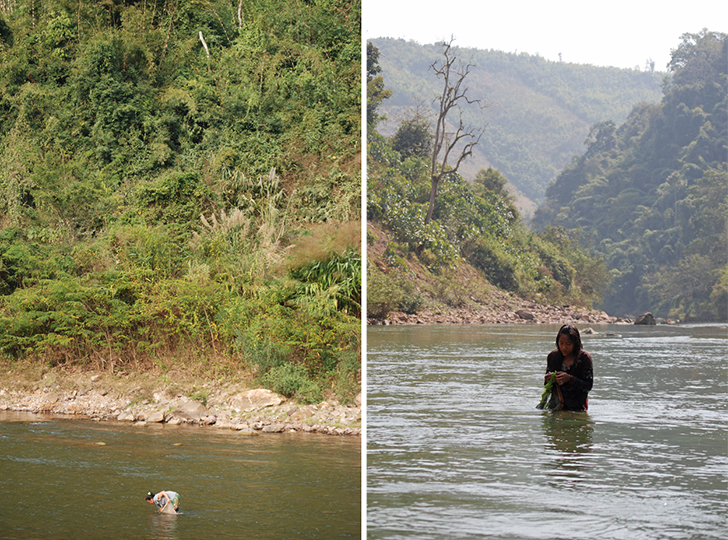 There is a season for making kaipen in the same way that there is a time for rice, a time for cucumbers to be grown on Mekong sandbanks, a time to shake mangos from the tree, a time for the trucks full of Nam Bak oranges to roll into town. Life in Laos revolves around the fluctuations of the river and the rhythm of the seasons. This lowly algae is one of many examples of how the Mekong and its tributaries are the lifeblood of the people of Northern Laos.
How to cook kaipen
You can buy packets in Luang Prabang's Phosi Market or Morning Market. Linda at Bamboo Tree Restaurant & Cooking Schoo taught me how to cook it l (I wrote about her class on Travelfish here). It literally only takes two seconds to fry; overcooking turns it acrid and bitter.
Heat a shallow amount of oil in a wok – the oil only needs to be a few centimetres deep. Cut the sheet of kaipen into four. Using a pair of tongs, pass the square through the hot oil for a second. Repeat, passing the square through the oil on the other side. When doing this the oil should bubble and the kaipen should crisp up instantly. The two dunks in the oil should be enough. Drain on a paper towel or in a sieve.