LUANG PRABANG, Laos – Cambodia-based NGO Friends-International has opened Khaiphaen restaurant, its sixth training restaurant and vocational school, their second in Laos.
Named after the tasty local snack of fried Mekong River weed, Khaiphaen will give marginalized and at-risk youth the chance to receive professional restaurant training, safe accommodation and counselling, including work placement support after they graduate from the 18-month program.
"In Luang Prabang there are not many projects that help the people get jobs," says Khaiphaen's Restaurant Manager Noy Anousin. "Normally the projects just support them to go to school and give them materials for school, but they don't have programs to support them to get good jobs."
Khaiphaen was funded by the 2013 Luang Prabang Half Marathon: "La Procession", which raised over USD$120,000 to open the vocational training restaurant from scratch. Currently nine teachers guide 21 students ranging from 15 to 24 years of age – some of them coming from villages over four hours away. The students will receive hands on experience in food, beverage and service, developing confidence and skills highly sought after in Luang Prabang's bustling hospitality and tourism industry.
Looking for their start
At the entrance of the colourful new dining room, 30-year old Noy stands side by side with a shy student, ready to greet the first guests. Noy can relate to the feeling of leaving home in search of opportunity. At the age of 18 he left his small village on the Mekong River in Oudomxay Province for Luang Prabang, a three-hour journey by slow boat. He studied at a local temple for five years, first as a novice and then a monk. After leaving the monastery, he worked his way up at a few of the town's most popular restaurants before taking on the challenge of managing Khaiphaen.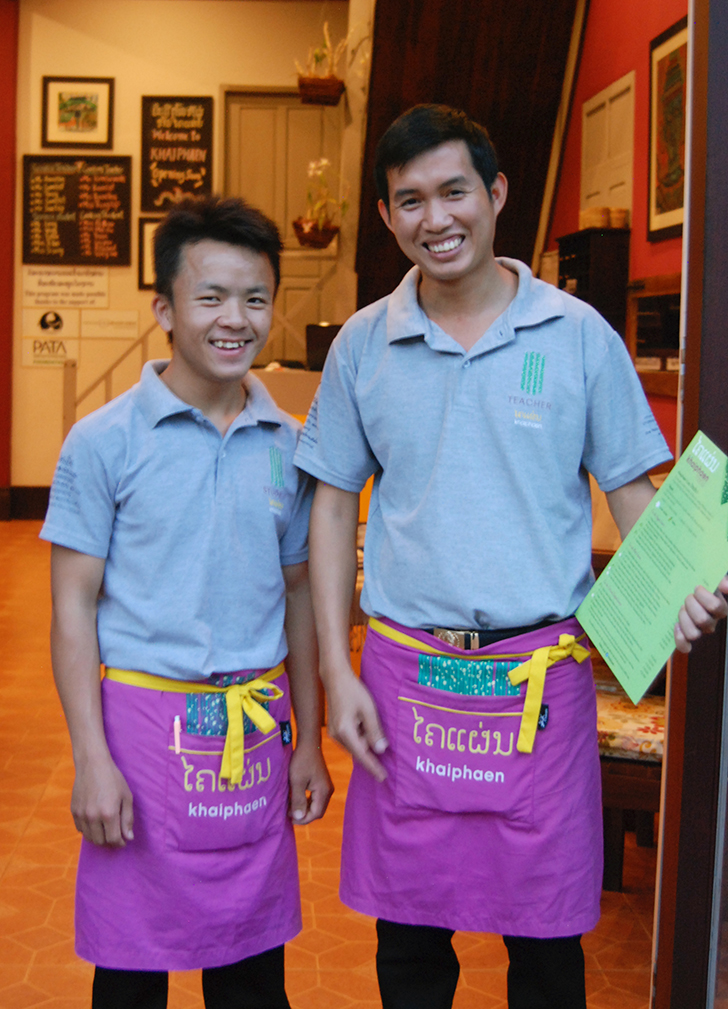 Noy's story is not uncommon. Boys from all over northern Laos journey to Luang Prabang in the hopes of finding their start in life. Khaiphaen will offer the region's at-risk youth – including girls – the opportunity for on-the-job training and social support, which is why Noy believes this program is so important for the town he now calls home.
"I'm very happy to work here because we have a chance to help the people, to support the people. Many people cannot get an education and cannot get a job. For example, for me, before I had no chance to go to high school so I had to be educated at the temple. Now we also have another organization that can help more people."
Recipe for success: creative local cuisine
The unique menu features creative dishes using local ingredients and flavours, like crispy cinnamon pork belly with ginger pumpkin mash and hibiscus honey and river fish and monkey mushroom dumplings with roasted peanut dip – as well as a few traditional Luang Prabang dishes like or lam, a local stew of pork and jungle greens which Noy recommends if it's your first time in town.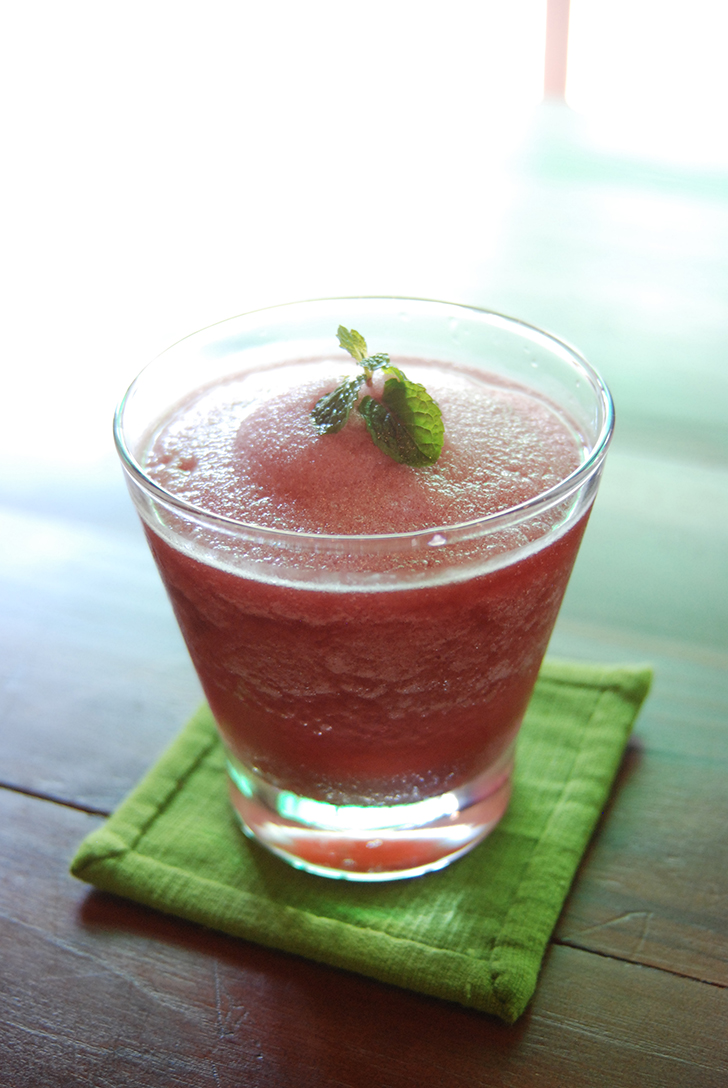 Herbivores will also be pleased with their vegetarian selection, like chargrilled eggplant dip and green curry with pumpkin, eggplant and smoked bean curd. All dishes are a reasonable 28,000 to 52,000 kip.
What's Noy's favourite? "The Beer Lao battered fish and chips. I like it very much."
Khaiphaen
100 Sisavang Vatana Road, Ban Wat Nong (between the French Institute and the Mekong River)
T: (+856) 30 515 5221
contact@khaiphaen-restaurant.org
http://www.tree-alliance.org/
Open Monday to Saturday 11am to 10:30pm (kitchen closes at 9.30pm)
The restaurant also has a small Friends 'N' Stuff boutique selling handcrafted products made by families. My personal favorite: their Lao food cookbook "From Honeybees to Pepperwood: Creative Lao Cooking with Friends" and red chili pepper key chains.