MAHÉ, The Seychelles – An enormous red snapper – all 15 pounds – lords over the table, its mouth agape, under-bite protruding over the edge of the platter, sharp little teeth conveying his displeasure over his situation. He was baked.
It's Sunday lunch buffet at Chez Batista and we're barefoot in the sand, lining up to be dished with steaming chunks of fresh fish. Under thatched roof and overlooking the sparkling jewel-tone waters of Takamaka beach, this rustic yet charming restaurant is renowned for its Creole food. What an introduction to Seychellois cuisine.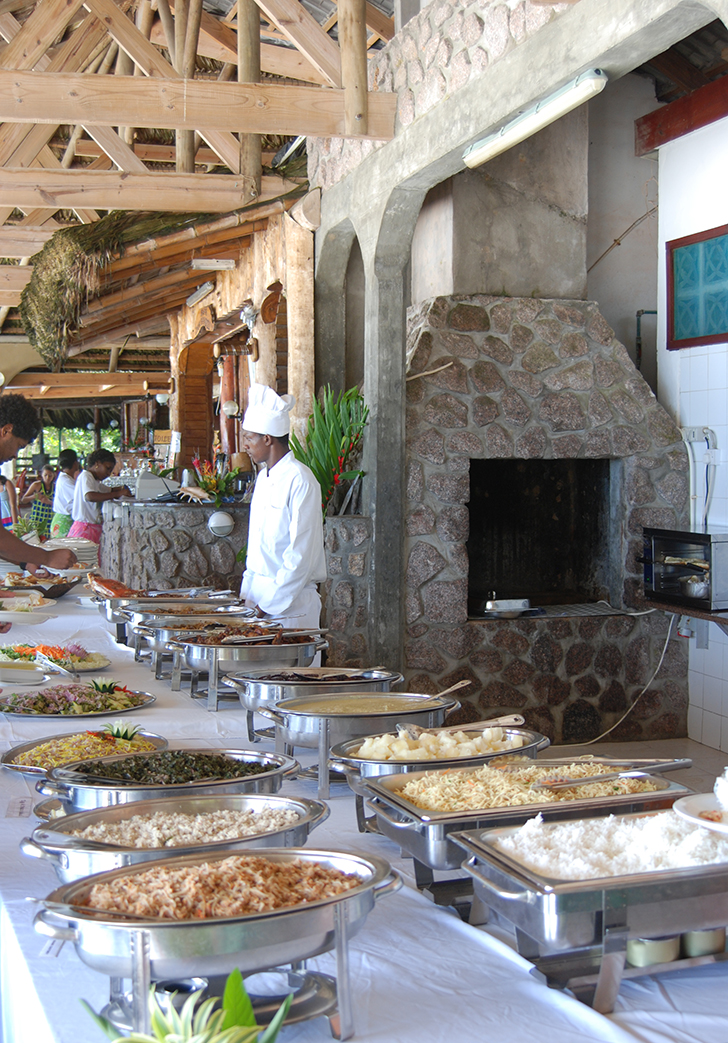 There is beef curry and goat curry rich with spices. I ladle it onto heaps of fluffy long grain rice. There is grilled chicken bone-in and marinated dark, smoked fish salad, lentil dhal, cassava boiled whole in coconut milk, slick tender okra topped with sliced red shallots, collard greens cooked soft, crunchy slaw and a creamy potato 'n' egg salad.
To quench my thirst, I find myself torn between cold draft Seybrew beer or one of their ridiculously enticing cocktails made with the local hero, Takamaka Rum.
Rum always wins. Always. And so I quaff "The Batista Special" – coconut milk, fresh passion fruit and rum – a little too easily on this holy day of rest.
It's only Day 3 for me in the Seychelles and when it comes to learning about Seychellois cuisine, I already sense what a tumble down the rabbit hole it will be. Clearly there are foods and flavours from East Africa, India, French, English and even Chinese, an unapologetic fusion of the lot, with the typical tropical island bounty used throughout: fish and seafood, coconuts and palm. Here, curries, the barbecue and spices are king.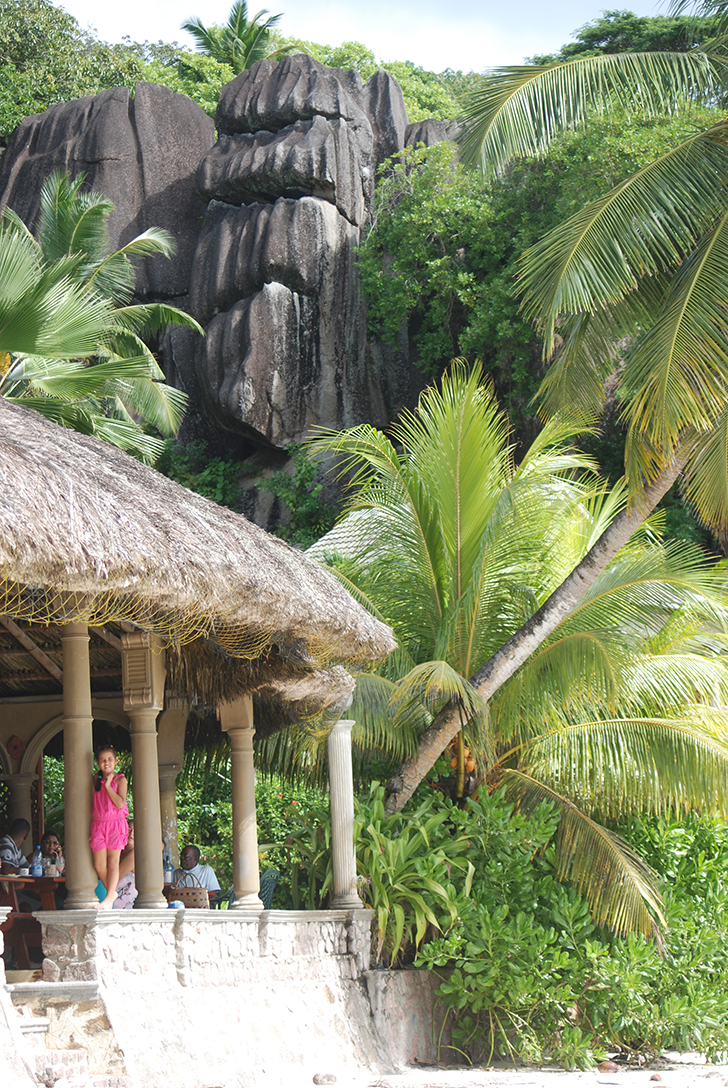 Mr. Jean Baptiste Hortere began selling grilled freshly caught fish to tourists on the beach, humbly served on banana leaves. Since 1984, Chez Batiste has grown, becoming a favorite spot for seafood and traditional Seychellois cuisine including "Rousettes" – giant fruit bat – a specialty I was hoping to try. Alas, it wasn't on serve in today's Sunday Buffet. All the more reason to come next week. And the week after. And the week after.
Chez Batista Restaurant
Takamaka, Mahé, Seychelles
T: +248 4366300
F: +248 4366509
batistas@seychelles.net
http://www.chezbatista.com
Lunch 12 – 4 pm; Bar 9 am – 9 pm; sometimes closed Mondays (as with all of the Seychelles, opening hours are erratic)
Sunday Buffet starting at 1pm; SCR 350 per person
Reservations recommended