"Barefoot luxury" is a term I hear more and more these days. I've often pondered its meaning. What is barefoot luxury?
Gone are the days where luxury meant over-the-top "look at me!" opulence or gaudy, glittery furnishings. Today, time off to simply do nothing is a luxury. So is fresh, clean air and wild, untethered landscape. Nature – being wholly enveloped by it and immersed in it. Understated elegance. Local handmade products, local food, Art, natural materials, freedom to pour yourself a glass of wine or grab a beer, privacy, intimacy, quiet and space – lots and lots of space.
Southern Ocean Lodge, Kangaroo Island's luxe base camp
Barefoot luxury is the essence of Southern Ocean Lodge, a multi-award winning lodge dramatically perched on a cliff on Kangaroo Island, Australia's third largest island. KI is famed for its wildlife and is often called "Australia's Galapagos."
It's rather perverse that we need to give ourselves permission to relax, to, quite literally, kick off our shoes. I padded around the lodge's halls barefoot; it felt wonderful. And in my suite, I would throw open the floor-to-ceiling glass doors to hear the roar of ocean, to see the piercing blue waters, to taste the salt and to smell the sea. Down-to-earth? More like a return to earth.
After raiding my complimentary snack bar, I curled up in the lounger, wrapped myself in a soft wool blanket, ate potato chips and sipped a glass of champagne I had poured myself from the self-serve open bar. Barefoot luxury exemplified.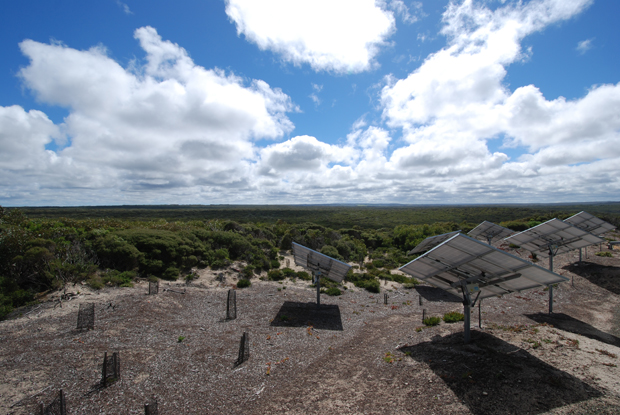 It's all in the details.
Each suite at Southern Ocean Lodge is named after a Kangaroo Island shipwreck, and you can read the history of the wreck in a book on the room's coffee table. (I stayed in Stella, a fishing cutter that met her end on Sunday May 8th, 1938, at Cape du Couedic). The bath was filled with Southern Spa products made from Australian grown ingredients like blue cypress and quandong. Heated floors. Heated towel racks. Solar panels and rain water collectors. Recycled wood. Homemade lamingtons. A range of teas. On my day out touring with Exceptional Kangaroo Island, I picked up some beautiful scallops plucked fresh from the sea. I gave them to the kitchen and they made it into an amazing ceviche just for me.
The staff all knew my name. That is the nut of barefoot luxury – to be greeted by your first name and asked how your day was with genuine island friendliness.
And to not feel guilty when you pour yourself a third glass of wine.
Read my story about exploring the wildlife of Kangaroo Island and Southern Ocean Lodge, published in The Toronto Star, here.
The outdoors-in

Notes on a kangaroo theme

Suite 14, Stella

Just The Facts
Getting to Kangaroo Island, "Australia's Galapagos": 
Regional Express (REX) flies Adelaide – Kingscote daily. There is also a ferry from Cape Jervis, trips daily with SeaLink (45 min). Island airport transfers are included in your stay at Southern Ocean Lodge.
Southern Ocean Lodge 
Opened in 2008, Southern Ocean Lodge is the flagship of the Baillie Luxury Lodges. Rates start at $1980 AUD per double per night,including all dining, open bar with premium wines and spirits, in-suite bar, signature experiences and island airport transfers southernoceanlodge.com.au
Exceptional Kangaroo Island offers group and custom private tours. The popular "KI Wanderer" 3-day/2-night package starts at $1136 AUD exceptionalkangarooisland.com
southaustralia.com
tourkangarooisland.com.au
 RELATED STORIES