3305 kilometers, Sydney to Cairns: lush hills, dry brush, charming towns, stunning coast, endless surf, sand and sun – an amazing road trip across one crazy beautiful country.
10 things I learned driving a Spaceship campervan in Australia.

DO make your campervan pickup day an easy one. Make it a short drive day, or even stay a night in the same city. Take time moving into your new "home" (it certainly will feel like home by the end of your trip) and get to know your noble steed, especially if you're new to driving on the left side of the road.
DO try to drive on the left side of the road.
DO chat with other Space Travellers. Swap DVD's (yes, the van has a DVD player and you get to choose a few movies when you pick up the van). Exchange important driver type information like: "Where's the best place to stay in Melbourne?" "Have you tried surfing?" "Are you single?…Yes? Want to come back to my Spaceship?"
…but DON'T use cheesy lines like, "Hey baby, want to touch my rocket?" "You'll be seeing stars." "I'm going to rock your universe." "I want to see Uranus."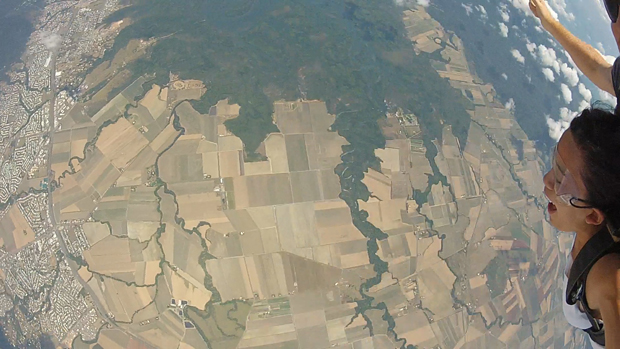 DO try to make yourself awesome meals. Be the envy of the campground. Take advantage of your Spaceship kitchen kit and farmers markets. Use local food and share ingredients with your campervan brethren. Man does not live by instant noodles alone.
DON'T steal other people's food from the camp fridge. That's just not cool man. (Note to the tosser who stole my package of bacon in Airlie Beach: when I find you, and I WILL FIND YOU, I'm gonna to shiv you).
DON'T store your bacon in the communal camp fridge : (
DO set up your Spaceship bed by opening the back and side doors and arranging it from the outside. It's a lot harder trying to fold out the bed while inside the vehicle, naked.
DO try free camping at least once. You can be completely self-sufficient with a Spaceship campervan and it's a liberating experience. But DON'T be a litterbug. Taking a dump in the bushes is also discouraged.
DO take advantage of deals from Spaceship affiliates (see "Space Mate deals") like only $5 for your first night camping at Base Airlie Beach and an amazing learn to surf package with Mojo Surf Byron Bay.
Bonus: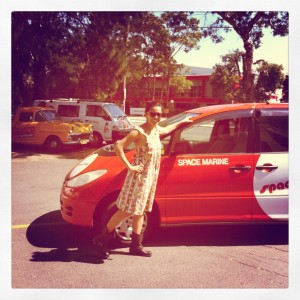 DO stay at Holiday Park when in Cairns. It's the closest caravan park to the city center and it's recently been refurbished. Well laid out, clean, safe, big camp kitchen, laundry, free computers in reception and three hours of free (albeit slow) wifi. One of the friendliest parks I've stayed at in Australia.
DO load up your iPod with awesome road trip tunes (your Spaceship includes an iPod connector). You'll definitely want your own music because Australian radio is rubbish! By Australian law, your playlist must include Men at Work Land Down Under. Roll down the windows and belt it out.

Related Posts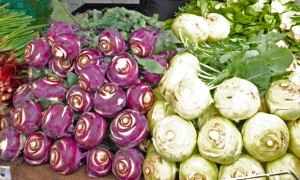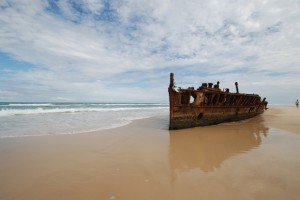 Like So Many Miles on facebook: facebook.com/SoManyMiles