Kangaroos, koalas, wallabies, echidnas, penguins, seals and sea lions – I thought I had seen everything on Kangaroo Island until my guide Craig pulled the 4×4 into the Vivonne Bay "post office."
On a scrubby patch of grass, at the corner of a junction in the middle of nowhere, was a row of postboxes.
There was one in particular that was buzzing with activity. A hive of Ligurian bees had taken up residence in postbox 321  in spite the prohibitive sign declaring they were not welcome.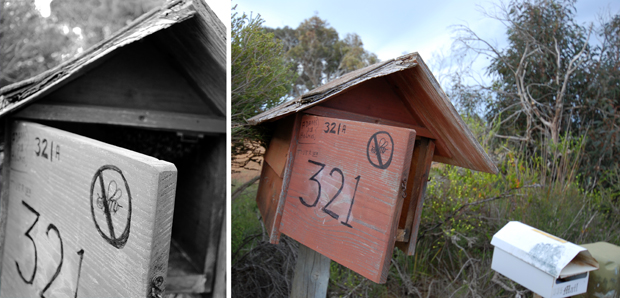 Clearly, they were misbeehaving.
Or rather, misbeehiving.
These puns are unbeelievable.
But I am unapollengetic.
Ligurian bees are in fact most welcome on Kangaroo Island (except if you are trying to retrieve the latest Woolworths flyer). They were first introduced to Kangaroo Island in 1884. While the species has become "diluted" over time in Europe, the island's isolation has protected the species' genetic integrity. Kangaroo Island has the only colony of pure Ligurian bees remaining in the world and it was declared a Ligurian Bee Sanctuary in 1885. Imports of honey or other bees are banned. Do not bring your pet bees with you.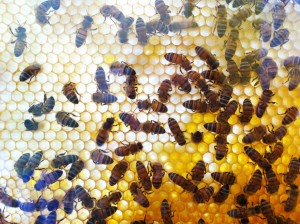 Ligurian bees are known for their docile, easy-going temperament (no doubt due to their Italian origins). The species is so pure and prized that they are bred and exported worldwide. Put in an order and you can receive a hive starter kit, a little party mix of a queen and a few attendants in the mail.
Speaking of the post, box 321 isn't the only interesting one at the Vivonne Bay post office.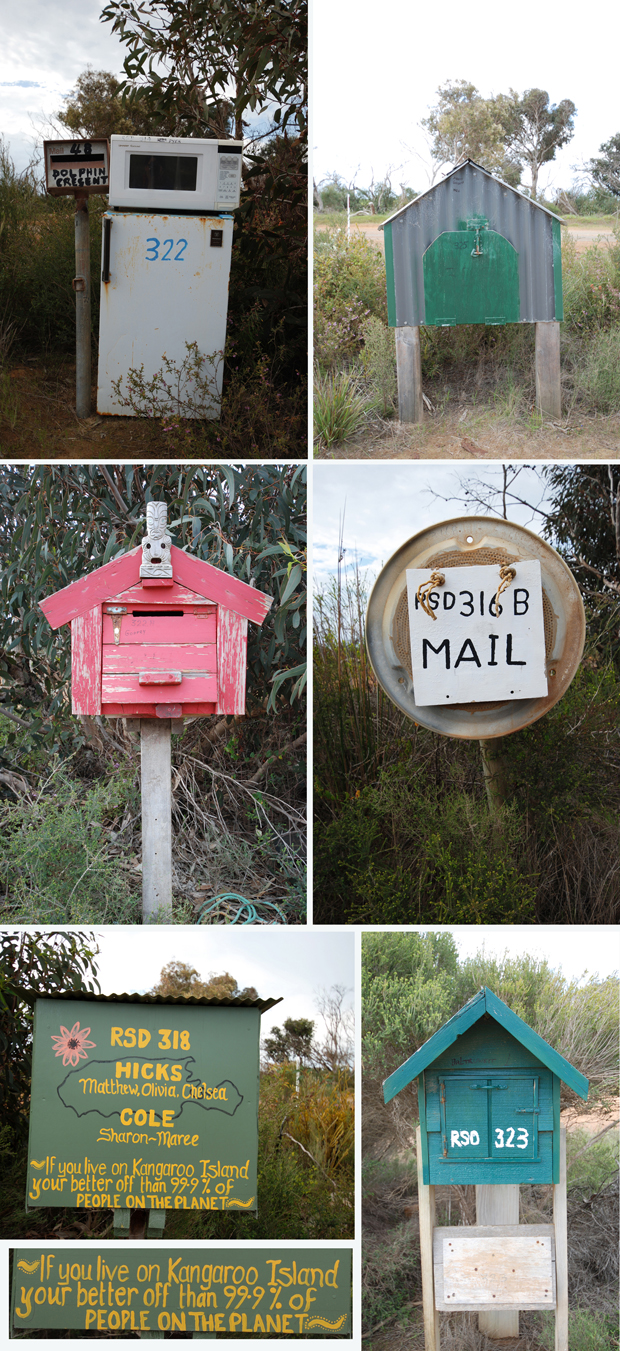 Mail delivery is relatively important on Kangaroo Island. Though Australia's third largest island is only a 45-minute ferry ride from the mainland, Kangaroo Island, or "KI" as the locals call it, feels worlds away: Unpaved country roads, areas without phone reception and treacherous rugged coast. Everything is a bit wild. One-third of the island is protected land. Wallabies outnumber the 4,500 human residents 220 to 1.
All this to say, the residents often order things in and therefore need a postbox for larger deliveries. They've taken this opportunity to show a little artistic creativity. It's a display of KI's quirky character.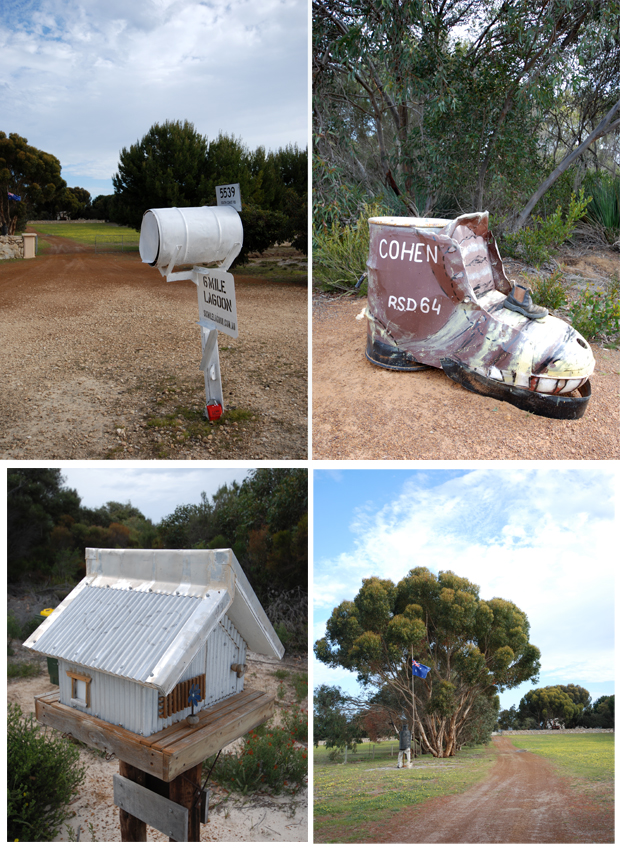 However, some have chosen not to keep up with the Joneses.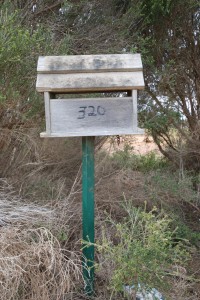 The facts
Award-winning Exceptional Kangaroo Island  offers small group tours, packages and private luxury trips. Tours can be personalized and tailored towards your interests, from the island's signature wildlife to nature inspired art to "food safaris" – which undoubtedly will include honey.
exceptionalkangarooisland.com 
Island Beehive Organic Honey, Kangaroo Island : The kind of nectar collected by the bee affects the colour and flavour. At Island Beehive's shop in Kingscote, taste the different varieties like Stringy Bark and Sugar Gum trees. Learn more about Ligurian bees and the honey-making process.
island-beehive.com.au