It's hard to miss Pat D'Onofrio at the Adelaide Showground Farmers Market every Sunday morning. Not only is there a giant queue around his Patlin Gardens booth to buy vegetables (yes, a lineup to buy veggies), Pat stands behind the piles of fresh produce and sings their praises.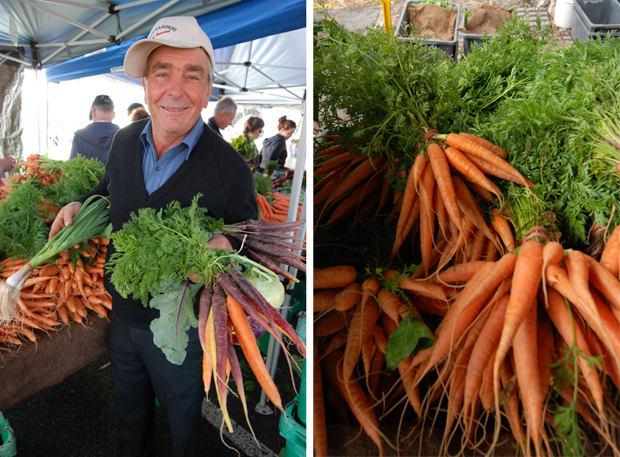 While people eagerly snatch up the usual suspects, Pat promotes the lesser-known stuff: How about these purple spring onions! So tender and sweet they can be eaten raw! No pesticides used! Try kohlrabi! Eat them raw in a salad or cooked! Only $1.50 each!
Kohl-what?
You may have passed it over in the supermarket. I have. It certainly isn't the daintiest of vegetables, down right frumpy next to the elegant carrots and sexy red radishes. But I was intrigued by Pat's claims of how delicious this big bulging bulb and its leafy (apparently edible) top was. Pat explained: the green variety is great raw, in a salad or as a slaw, while the purple is better cooked like a turnip or potato. I bought one of each.
That afternoon, when I arrived to Kingsford Homestead in the Barossa Valley, managers Pat and Sally Kent welcomed me and my kohlrabi with open arms.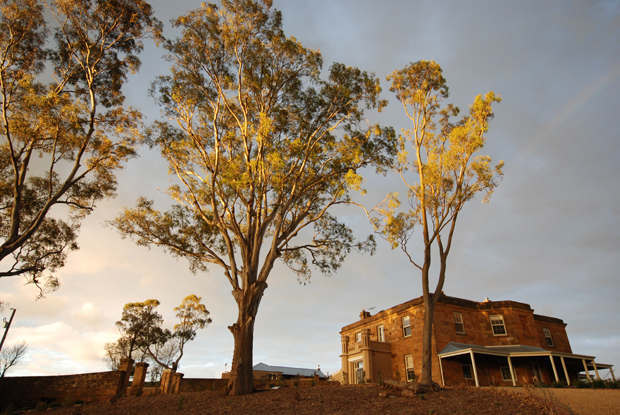 I dined with the Kents in the homestead's beautiful cellar-turned-wine cave/special dining room. It was a meal to remember (I'll blog more about KH later). Included in the hearty six-course meal was a plate of delicious, crunchy green kohlrabi sliced paper thin with a splash of lemon juice, almost like a cerviche. It was sweet, refreshing, with a very similar flavour to broccoli stems.
As bottles of amazing Barossa Valley wine flowed, I let my scruffy backpacker DNA show more and more. I told them about my upcoming drive across Australia in a Spaceship, living in a van for a month. I also let it slip that while on this road trip, I would probably survive on a diet of spaghetti, carrot sticks and hot dogs.
Pat laughed out loud, shook his head, then threw down a challenge: go to the markets, find something interesting like I did with the kohlrabi – fresh, local, something I've never tried before – make it into a beautiful meal and blog about it.
"But, but…" I stammered.
But what? I really had no excuse. Spaceships are the swiss-army knife of campervans in Australia and mine will come equipped with a 15L fridge/freezer, a cooker with stand, side awning shelter, water container and all the pots, utensils, cutlery and dishes.
So he was right. I will have the bounty of Australia at my fingertips and a mobile kitchen. The kohlrabi taught me a lesson: it was grown locally. It was in season. It was versatile – eaten raw with a simple dressing of lemon juice and olive oil, or cooked as a mash. Best of all, it was ridiculously cheap.
Throughout South Australia, I've been so lucky to meet producers and people who are passionate about not only food, but local South Australian food. People like:
Mary-Anne Kennedy of Taste of South Australia
Mark Gleeson of Adelaide Central Market Tours
John Baldwin of Barossa Daimler Tours
Paul Polacco of Polacco Family Scallops & Sea Urchins
Craig Wickham of Exceptional Kangaroo Island
And Hilton Adelaide Executive Chef Dennis Leslie.
Dennis is one of the most enthusiastic chefs I have ever met. He is seemingly tireless. A quick informal chat with him about travel and food turned into an evening in the hotel kitchen learning about native Australian herbs and spices. He cooked me a dish comprised of all local ingredients: pan seared barramundi with an array of unique, flavourful native ingredients I had never heard of like kutjera (aka bush tomatoes), bush bananas (tiny and green, their skins so tough they have to be seared first), muntrie berries and desert limes.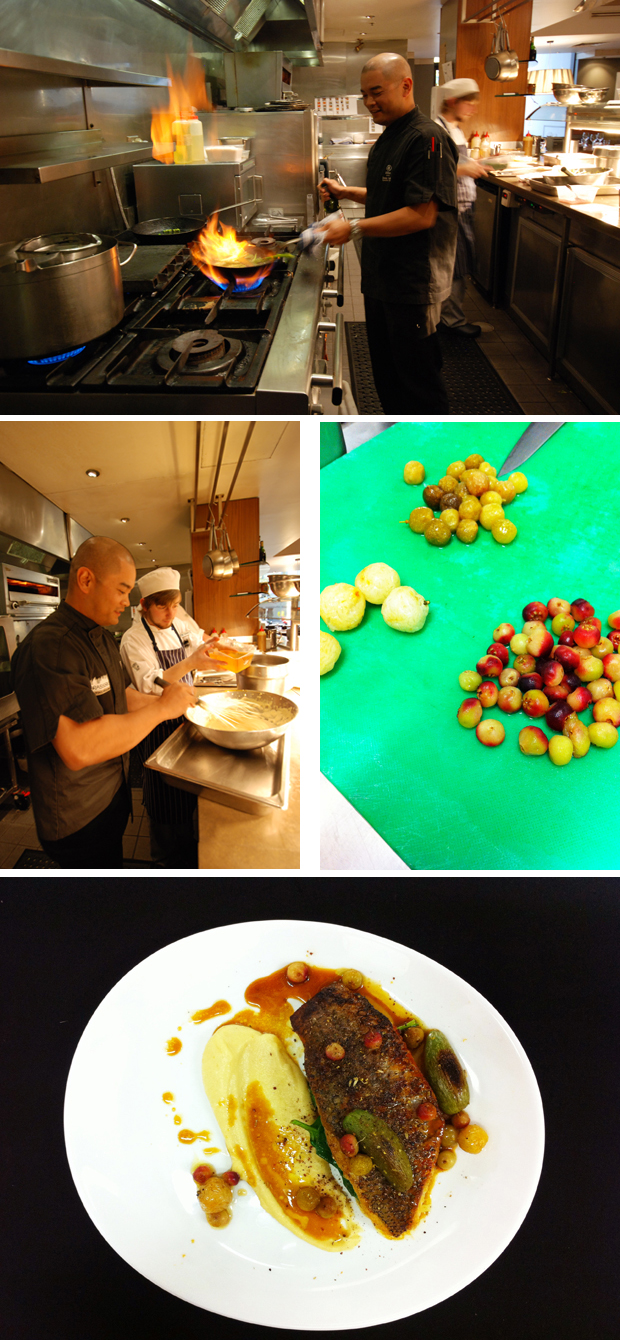 When he heard about my road trip, he loaded me up with jars of Outback Pride spices, sauces and relishes. More pressure. Yet another reason I can't live off spaghetti, carrot sticks and hot dogs.
I'm inspired by Adelaide's cultured yet unpretentious, down-to-earth love of food.
So this is the Great Kohlrabi Challenge: On a backpacker budget, make myself memorable road-trip meals that highlight a few local, fresh ingredients, trying to incorporate native Australian herbs and spices. Simple but good. Meals have to be made using the Spaceship kitchen. Improvising, creativity and pilfering other people's cupboards for ingredients allowed. I'll share the results (good and bad) on this blog.
Wish me luck.